IBM Business Partner cloud guru slips off to set up own biz
Heeney to guide channel firms into the clouds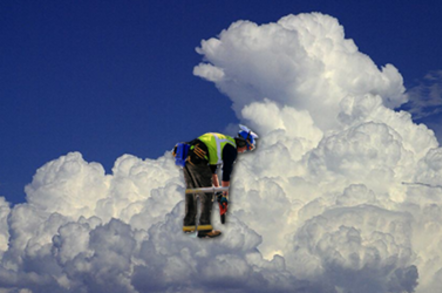 IBM's cloud leader has split to set up his own consultancy advising channel firms on the best way to tackle the "commercial and cultural" realities of moving into cloud services.
Steve Heeney rocked up at Big Blue in February 2001 as channel manager and remained in that position until November 2010, when he became the cloud director for the Business Partner Organisation.
His role was to assemble a cloud club working with ISVs, resellers and MSPs that were at various stages of building a cloud biz.
"Some [IBM] partners needed a more in-depth hand-holding type relationship to build a cloud practice from the ground up, and to take it to market, someone to own it, and that's my plan now," he tells The Channel.
The consultancy is called AgI, which Heeney proudly but somewhat geekily says is "the chemical formula for silver iodide used for seeding and growing clouds".
He reckons resellers are opting to become cloud aggregators/ brokers but are concerned about cannibalising their on-premise business or upsetting MSP clients, said Heeney.
There is also the financial headache of convincing sales guys within resellers to move from the upfront commission from selling infrastructure to a payment structure based on annuity services.
"Part of it is commercial and cultural. Conceptually cloud is a different sale but it's about making it attractive to reseller salesperson as well as to the client," said Heeney. ®
Sponsored: Minds Mastering Machines - Call for papers now open