Cray bags InfiniBand, Lustre smarties from SystemFabricWorks
SFW to focus on system integration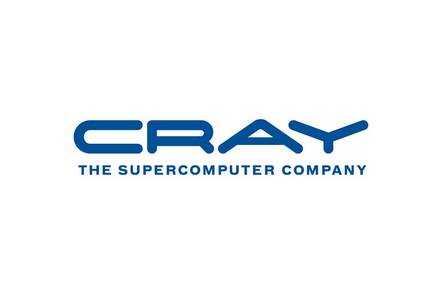 For the past decade, SystemFabricWorks of Austin, Texas, has been doing development work on high-speed networks and storage systems as well as system integration work for vendors and big supercomputing labs. So that it can focus on its system integration work, SFW has come to an arrangement with supercomputer maker Cray, which has aspirations in storage that match its ability to deliver petascale computing, to have its top experts join Cray and help build up its product line.
InfiniBand and Remote Direct Memory Access (RDMA) are wired deep into Microsoft's new Windows Server 2012, and SFW CEO Kevin Moran tells El Reg that there will be loads of customers who do not understand this technology and how it can improve the operations of their databases and applications. That represents a big opportunity for SFW, and so the company is going to double down on systems integration work and leave the development to larger companies – in this case, Cray.
Bill Boas, a networking big shot who joined SFW in 2006 as vice president of business development, has moved over to Cray. Boas was one of the cofounders of the Open Fabrics Alliance, which helped commercial InfiniBand by getting drivers out there and getting RDMA working atop an Ethernet transport (among other things). He was also a director at Lawrence Livermore National Laboratory helping to manage the development and deployment of the InfiniBand interconnect and the Lustre cluster file system that is popular on supercomputer clusters.
Robert Pearson, who was formerly CEO at SFW, is also joining Cray, as are six other employees who were working on development. Both Boas and Pearson remain on the SFW board of directors, and Boas has agreed to work half-time at SFW and half-time at Cray.
"Expanding our team with some of the top storage and InfiniBand engineering experts is an important step in continuing to drive Cray's growth in the storage market," said Cray's vice president of storage and data management Barry Bolding in a statement.
"Our expanding base of HPC storage customers have demanding integration and deployment requirements and are looking for vendors like Cray that have experience in both storage and storage interconnects such as InfiniBand." he writes. "At Cray, we are creating a storage team with the design expertise and best practices that are critical to the performance, management and scalability of parallel storage systems over time."
That leaves SFW with four employees, but Moran says he has three people ready to come on board and start working on system integration projects.
Interestingly, SFW is peddling a new server based on Calxeda's 32-bit EnergyCore ECX-1000 ARM-based server processors, and it looks like it is based on a SuperMicro chassis. This is some of the system integration work the company is now going to be doing. ®
Sponsored: Learn how to transform your data into a strategic asset for your business by using the cloud to accelerate innovation with NetApp