Dishonored game review
Steampunk rocks in this tour de force of adventure gaming
Powers that be
As ever it's up to you whether to go for benign powers – teleportation or possession, say – or the rather more wrathful types, such as calling swarms of devouring rats to eat your enemies alive. That said, how to use said powers is entirely up to you; you might conjure rats with the intention of possessing them, or you might use teleportation as a means to expedite a stealthy killing blow.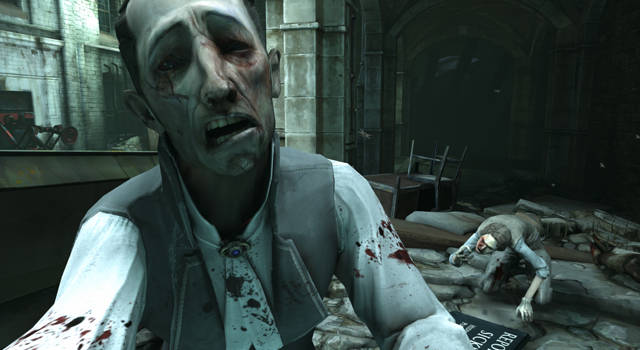 Big issue?
In fact, something you'll have to get used to throughout Dishonored is that there's almost too much choice, so intricate is the game's mission structure. It will often throw in mutually exclusive solutions to its puzzles, for example, so forcing you to replay the game if you don't want to miss out on a portion of that stage's content entirely.
Take a mid-game mission where you have to sneak into a masked ball hosted by your target, the corrupt Lady Boyle. First you'll actually need to identify which Lady Boyle it is you're after - no small task given she has two sisters - and then plot a way of killing, or else subduing, her without raising suspicion. On one play through I snuck Corvo up into the guarded second floor in order to work out the disguise of my target, before possessing her and marching her into a secluded spot.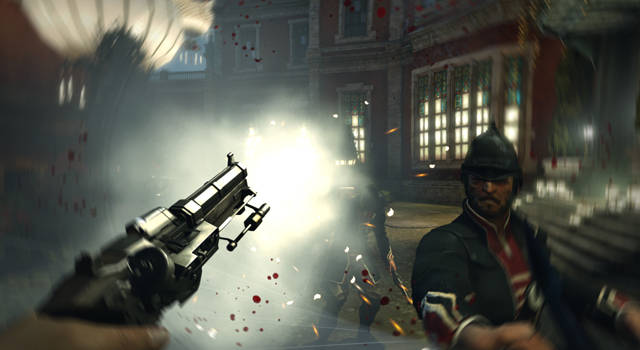 Bang out of order
On a subsequent try I discovered that another guest at the ball already knew of Corvo's intentions and so offered a non-lethal way of removing Miss Boyle. Alternatively, you might decide to simply kill everyone at the party, guards, innocents and all, with a combination of dark arts and nicely implemented - though particularly violent - first-person swordsmanship.
The decision is entirely yours, but without multiple attempts the chances are you'll be missing out on seeing everything. A mightily impressive decision for developer Arkane to have made, particularly considering it's doubtful the majority of players will see even half of the what's to be discovered in Dunwall's convoluted environments.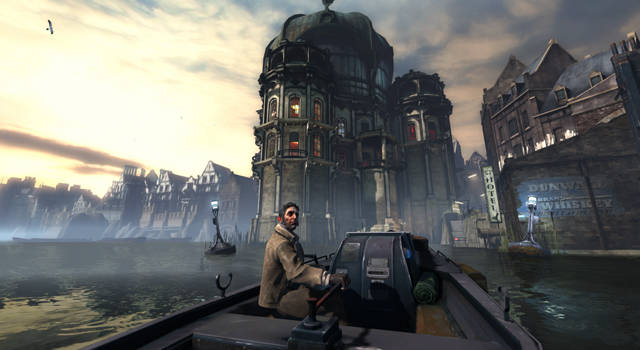 Boat so simple
Verdict
Complex, thought-provoking and inventive, Dishonored is perhaps the ultimate gamer's game: the kind of title we point at when those dismissive of the industry sneer. A couple of glitches, such as occasional screen tearing and the odd bug, fade into insignificance in the face of the sheer scope of one of this generation's most ambitious titles, which begs to be experienced. ®
More Games Reviews

Borderlands
2
Guild Wars 2
Darksiders 2
Lollipop
Chainsaw
Ghost Recon:
Future Soldier
Sponsored: 2016 Cyberthreat defense report

Dishonored game review
What to do in Dunwall when you're deadly? Available on PS3 (tested), Xbox 360 and PC.