Dishonored game review
Steampunk rocks in this tour de force of adventure gaming
Quite the looker
The hyper-realistic visuals, which more than one commentator has likened to a moving oil painting, are a major reason for that. Dunwall combined the style of the Victorian era with influences from steampunk to great effect. It's easy to see the touch of Half-Life 2's visual director Viktor Antonov, who has once more created a memorable locale.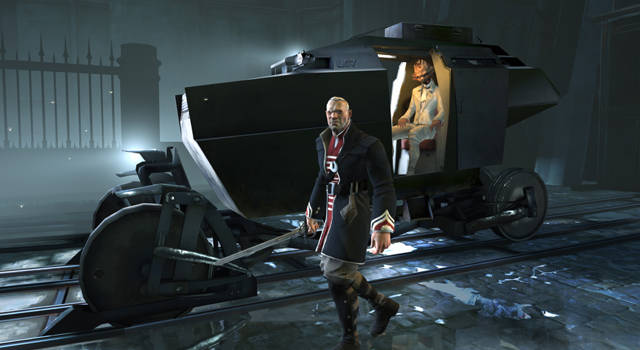 Prince of rails
Then there's the city's flux. Dunwall is a city falling into ruin – I've already mentioned the assassination of its Empress – but that's on top of its sudden and mysterious infestation by giant plague-carrying rats.
Disease has spread amongst the city's poor, leading to piles of uncollected corpses littering the streets and the declaration of martial law. Perhaps the decay is best summed up by the presence of "tallboys" - essentially war machines suspended on stilts - patrolling the city.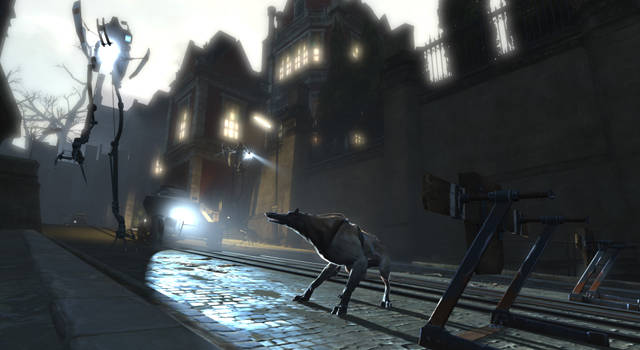 Barking up the wrong street
With the city's whale oil-fuelled power supply only providing dim lighting to all but the richest of residential areas, the city already has any number of deep, dark shadows, and these only get darker as the environment responds to Corvo's exploits, visibly thickening as the body count rises.
Choice in Dishonored is everything, and it's actually possible to complete the game without killing anyone at all. Not that Dunwall will suddenly become a heavenly place to dwell, but at least it won't get any worse.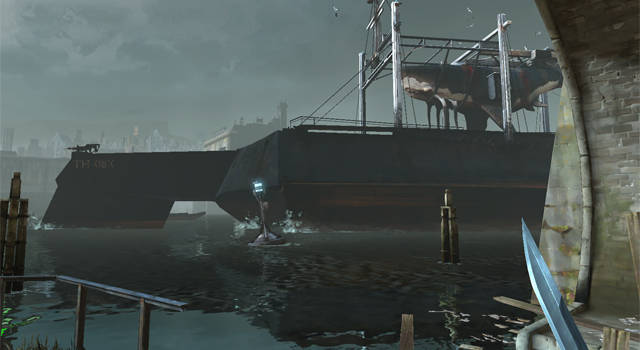 Harbouring resentment
There's choice too in the tools Corvo utilises to complete his objectives. During the game's opening section you'll encounter the Outsider, a mystic being who can bestow some of his own power on to those he deems worthy. Corvo is such a man, and so you'll soon have the option of unlocking all kinds of abilities in return for runes found secreted about the game's stages.
Sponsored: Global DDoS threat landscape report