Asus doubles up phone-slate combo's specs with Padfone 2
It's a phone! No, it's a tablet! No, it's a phone!
Asus has refreshed its three-in-one smartphone, tablet and notebook concept and unveiled the all-new Padfone 2.
As with many products that take far too long to materialise, the original Padfone was a great idea on paper that never quite lived up to its hype. By the time it was eventually launched, at Mobile World Congress (MWC) in February 2012, the novelty of the hybrid was wearing thin and despite fairly impressive specs, it was clear Asus still had many improvements to make.
Today, the company revealed its revised model, the Padfone 2, which takes the phone's display up half an inch to a generous 4.7in with a 1280 x 800 resolution. It also increases processing power to a quad-core ARM CPU, doubles the Ram to 2GB, and ups the camera from 8Mp to 13Mp.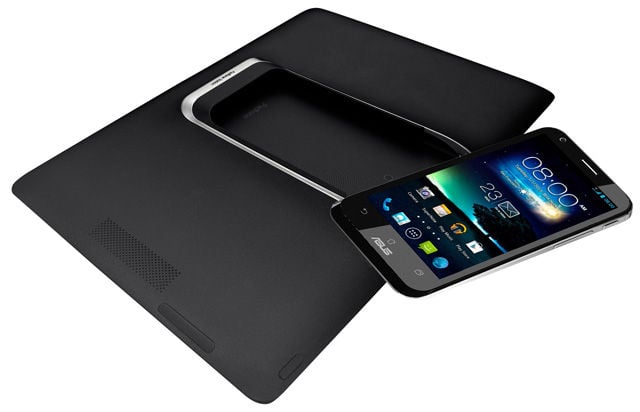 The latter is able to shoot 1080p video at 30fps, 720p clips at 60fps and up to 100 continuous stills, should you wish to fill up those 16GB, 32GB or 64GB drives speedily.
The blower also now sports 4G LTE support and NFC functionality. In fact, the only thing it shares with its predecessor is a launch based on Android 4.0 Ice Cream Sandwich, although Asus did promise an upgrade to Jelly Bean in the not too distant.
The design has seen a major overhaul too, disposing of the dock cover on the rear of the tablet shell in favour of a slide-in compartment. The tablet's display remains at the same 10.1in with a 1280 x 800 pixel resolution, however the package has been lowered in weight thanks to a reduction in battery size, with a capacity shift from 6600mAh to 5000mAh.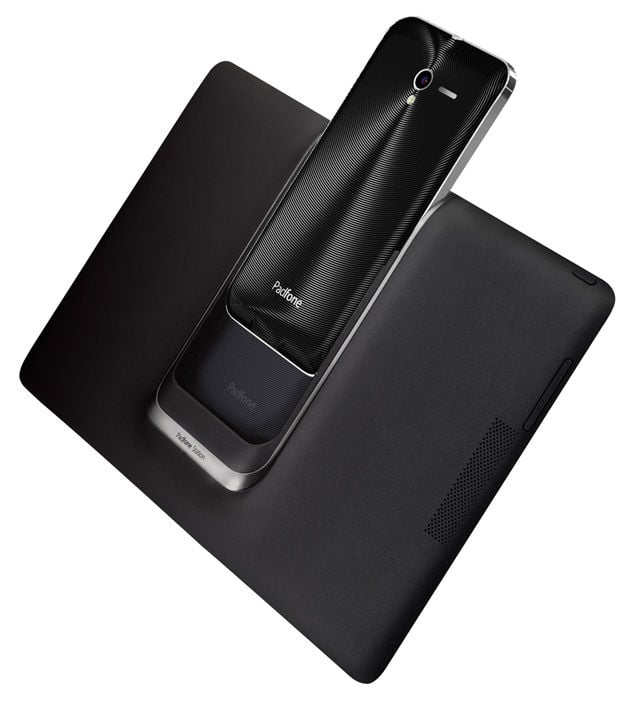 Asus still reckons you'll get 16 hours of talktime, 13 hours of Wi-Fi browsing or nine hours video out of it, though.
We have yet to hear more about when the Padfone 2 will hit the shores of Blighty, or just how much it'll cost, but we'll keep you posted as and when. ®
COMMENTS
Re: Big screen Mistake
@Bassey,
Agreed, the phone component wouldn't even need to be a touch-screen affair. As long it gave 3G connectivity to the tablet, the phone could be as you say, small and discreet.
Not a phablet ...
... more of a tablerone
OK - what's not to like here? Decent spec, good camera....does the pad bit have it's own battery as well or does it ll run off the phone.
If this is available on contract in a few months I may well be tempted....
Never seen that before to be honest, I think it's a nice idea.
There are downsides I suppose but I like it.
Re: Oh dear
For all our benefit, would you mind listing all the devices available to buy which come pre-installed with Android Jelly Bean?
D.O.A?
T.W.A.T