Microsoft Halo 4 launch countdown continues as game leaks online
Master Chief makes premature ejection
Code for Microsoft's upcoming shooter Halo 4 has leaked online three weeks ahead of the game's launch, prompting investigation and action from team Xbox.
Images of Halo 4 game disks appeared up on the NeoGaf forums last Friday and footage of the eagerly awaited FPS being played has since flooded the net.
Fans are warned to steer clear of any unofficial videos they find on YouTube so as not to spoil the game's narrative when it becomes officially available on 6 November.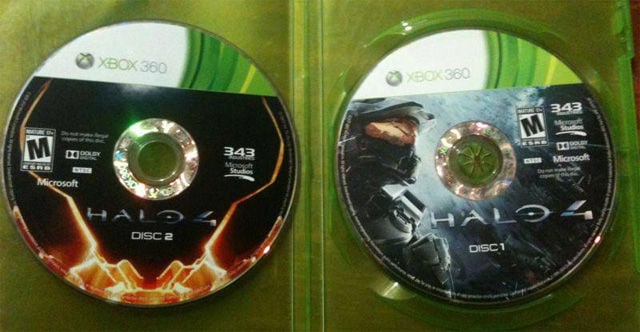 Microsoft is apparently working closely with law and security agencies in the meantime to unearth the source of the leak and clamp down on those uploading confidential content to the web. It said the leak will not affect its launch plan.
It's certainly all about keeping rhythm at Redmond HQ right now. This week not only sees Microsoft launch a Spotify rival, but it is also touting a Halo-related competition for the budding music producer.
The Halo 4 Soundtrack Remix Contest encourages entrants to choose from three original tracks from the game's score, download audio clips and get remixing for a chance to win various exclusive prizes. Check out the website for further details on how to enter. ®
COMMENTS
Gah!!
Two discs? They could at least have offered an HD-DVD version....
Re: Gah!!
Cassette!? You were lucky. We used t' dream of games on cassette. In my day, games came in magazine form. We spent 27 hours a day typin' in t'code, only to have a syntax error on line 130...
Re: I, on the other hand...
Why? If you have a gaming PC you could actually play a decent FPS.
Fans are warned to steer clear
as it's just another lame rehash of the same game again.
Re: Gah!!
There will be a cassette version won't there?