Citrix XenServer 6.1 fires live VMs from cannon across servers
Wanna avoid downtime? Well, just put this helmet on...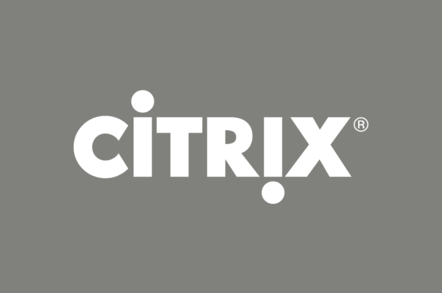 Citrix Systems is still in the server virtualization hypervisor racket, although it doesn't make as much noise about it as it used to. The company has released XenServer 6.1 with a bunch of new features that make it competitive with VMware ESXi and Microsoft Hyper-V, which is good for existing Xen customers but probably will not change the competitive landscape very much.
As you can see from the XenServer 6.1 release notes, there are a bunch of enhancements that Citrix has woven into the commercial-grade version of the Xen hypervisor that it largely - but not exclusively - controls.
The big new feature for small and medium businesses, and maybe even service providers that are building clouds based on XenServer, is a new Storage XenMotion implementation that no longer requires companies to have shared storage to do XenMotion virtual machine live migrations. Now, you can leap running VMs and their associated storage from one physical machine to another across "shared nothing" storage. In other words, you can use internal storage arrays in a plain vanilla x86 server rather than a shared point.
The update also has a live virtual desktop infrastructure (VDI) migration facility that allows a running VM hosting a virtual desktop image on XenServer to be moved from cheap internal storage to SANs (or vice versa) without shutting down the running VM. This comes in handy when either internal or external storage arrays that are used to host VDI instances need to be taken offline to be upgraded.
The XenServer 6.1 update also includes a feature called Conversion Manager 1.0, which automates the conversion of virtual machines running on top of VMware's ESXi hypervisors to run atop XenServer. This new tool is different from XenConvert, which is used to convert a physical Windows PC or server to a XenServer image one at a time.
XenConvert is also used to convert virtual appliances stored in Open Virtualization Format (OVF) or a virtual disk in the Virtual Hard Disk (VHD) format to the equivalent XenServer formats. XenServer Conversion Manager is not aimed at one-off tinkering, but rather it's there to transform dozens or hundreds of virtual machines running in ESXi environments to XenServer formats and allow them to be slurped onto the hypervisor using a console that is not part of the XenClient management console.
XenServer 6.1 is also another step in the Citrix plan to take on VMware ESXi hypervisor and vCloud cloud controller and the tag team of the OpenStack cloud control freak and the KVM hypervisor as the underpinning private and public cloudy infrastructure.
Citrix acquired Cloud.com, a startup that had created its own cloud controller, in July 2011, and withdrew from its backing of OpenStack while at the same time fully open sourcing Cloud.com as CloudStack under an Apache licence in April this year. This stack is commercialized as Citrix CloudPlatform, and now XenServer 6.1 is tightly integrated with it as well as with the Apache CloudStack. Interestingly, the release notes don't say anything about CloudStack integration, but the XenServer 6.1 announcement itself does. Citrix is touting that the integration makes it easy "to partition firewalls, balance workloads and prevent attacks on systems in both public and private cloud environments".
And now the nitty-gritty detail
There are a number of tweaks to the hypervisor with the 6.1 release. It can now support up to 150 virtual machines per physical host, and includes the Open vSwitch v.1.4.2 virtual switch from Nicira, now part of VMware. The XenServer 6.1 hypervisor can now talk to EMC VNX storage arrays and the GPU pass-through feature allows up to four GPU coprocessors to be in a host server and linked to the hypervisor for VMs to play with. As far as your humble hack knows, the scalability of the hypervisor has not changed from XenServer 6.0, which launched in October 2011 and is able to span host machines with up to 64 cores and 1TB of physical memory; guest VMs can span as much as 16 virtual CPUs and 128GB of virtual memory.
And, as you might expect, the hypervisor is updated to support recent operating system releases inside its VMs. Specifically, XenServer 6.1 adds support for Ubuntu 12.04; Red Hat Enterprise Linux 5.7, 6.1, and 6.2; CentOS 5.7, 6.0, 6.1, and 6.2; and Oracle Enterprise Linux 5.7, 6.1, and 6.2. Windows 8, due later this month, and Windows Server 2012, out early last month, are both supported in experimental form on XenServer 6.1.
Pricing and packaging for XenServer has not changed since XenServer 5.6 was introduced a few years back. The base XenServer is free, of course, and includes XenConvert, plug-ins for Microsoft Systems Center, the XenCenter management console, and XenMotion live migration cooked in. The Advanced Edition, which includes Storage XenMotion, the distributed Open vSwitch virtual switch,and a slew of HA and DR features, the distributed Open vSwitch virtual switch, high availability, and memory optimization features costs $1,000 per server.
The Enterprise Edition adds StorageLink hooks into disk array software features, dynamic workload balancing, live memory snapshots, and role-based administration and it costs $2,500 per server. The top-end XenServer Platinum Edition bolts on the lab manager virtual machine jukebox, plus provisioning services for physical machines and Site Recovery disaster recovery; it doubles the price up to $5,000 per server.
Citrix tangos with Palo Alto Networks
In a separate announcement, Citrix said that it was teaming up with security appliance upstart Palo Alto Networks, which is giving Check Point a run for the network firewall money in the data centre these days.
The details of the partnership are a little vague, but to start, the two companies are working to make the XenDesktop VDI broker and the XenApp application virtualiser play nicely with Palo Alto's PA series of firewalls.
These firewalls scale from as small as the PA-200, with 100Mb/sec of throughput and coping with around 1,000 sessions per second to the big, bad PA-5000, which offers 20Gb/sec of throughput and can juggle 120,000 sessions per second. The companies have joined up their tech support teams to lower the finger pointing when things go wrong, and there is a plan to make the Palo Alto appliances provide security for NetScaler application acceleration appliances.
Financial terms of the Citrix and Palo Alto partnership were not disclosed. ®
Sponsored: Learn how to transform your data into a strategic asset for your business by using the cloud to accelerate innovation with NetApp