Sony Vaio T13 Ultrabook review
Sony making ultrabooks more affordable? Remarkable!
Monitoring matters
Video playback is very good. I saw no evidence of display blurring and no latency or jerky issues at all. I watched some downloaded TV episodes very comfortably on the T13. The keyboard is OK: it's not backlit or anything fancy but its key action is about right, even for rapid touch-typists like myself. There are three quick-launch buttons at the top right of the keyboard for opening system Help, running a web browser and invoking Sony's bouncy Dock-like program launching bar.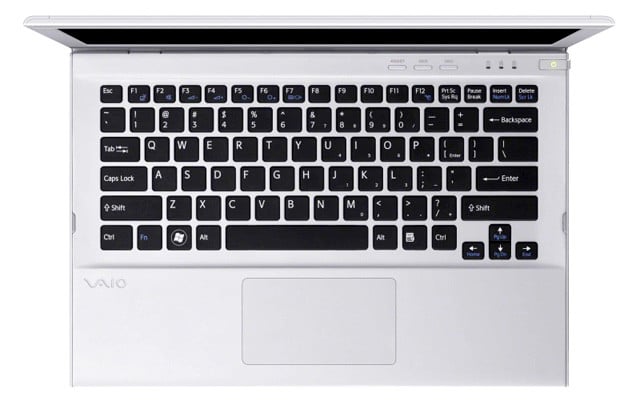 Trackpad tweaks maybe required to
The Synaptics trackpad, sized 10 x 5.5cm, is well-featured but required a bit of Control Panel adjustment before I could persuade all my gestures to be recognised consistently. It seemed to have an occasional problem recognising my double-tap-and-drag gesture for moving windows around without having to press down to click. My fingers may be at fault here but I don't remember it being an issue before.
The inclusion of ye olde teknologie such as a standard VGA port (no adapter required!) is fabulous. Of all the projector and external display cables I am handed at client sites, 99 per cent are still VGA. Also appreciated is the provision of both wired Ethernet and Wi-Fi, the latter working very well. Many laptops running Windows seem to dawdle around before making Wi-Fi new connections – God knows why – and flake away easily but the T13 latched on to new networks quickly and kept them alive without fail as I moved the computer around.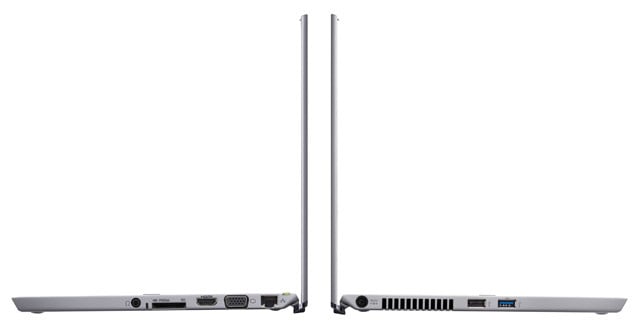 Laugh if you like but that VGA port will get used nearly every day I'm on the road
Not so impressive is the USB provision. I really don't see the point of the T13 being fitted with one USB 2.0 port and one USB 3.0 port. Why not both USB 3.0? Almost all my external storage devices, including Blu-ray/DVD writer and portable hard disk, are USB 3.0 these days.
Rapid Wake and Eco features appear to be well implemented. Sony says you can close the Vaio T13 to send it to sleep and re-open it 30 days later to carry on working from where you left off. Unfortunately, I wasn't able to put the review model to this particular test, but the speed at which the computer wakes from sleep – consistently two seconds in every test I conducted – is delightful.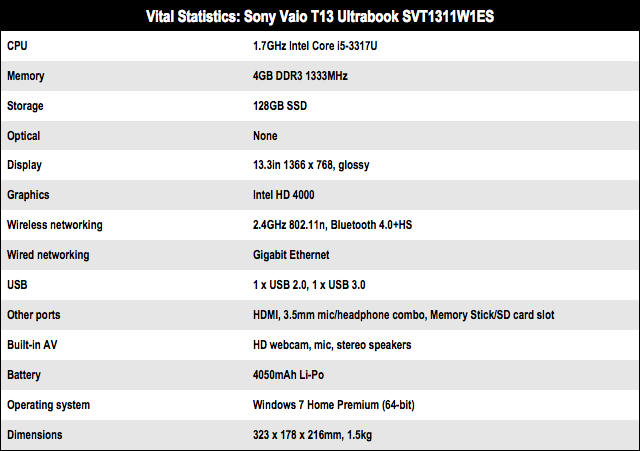 Sponsored: Minds Mastering Machines - Call for papers now open