Tizard super goes live in South Oz
State gets boost in computing power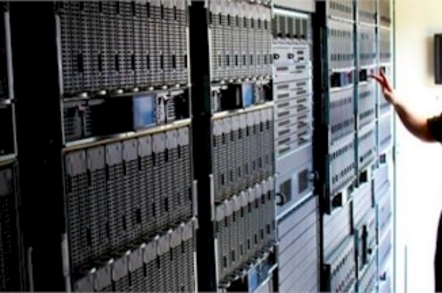 South Australia's Tizard supercomputer has been formally launched, giving eResearch SA a more than six-fold boost in compute power.
The 34-Teraflop, 28-node SGI supercomputer was officially launched on October 4 by the state's Science and Information Economy minister Tom Kenyon.
It's keenly anticipated by the state's research community, replacing a previous machine with a paltry 6 Teraflop capacity; Tizard also boasts better energy efficiency and more memory than its predecessor1.
Dell servers act as memory nodes – either 1 TB or 512 GB nodes are available, based on Intel Xeon E7-8837 or E7-4830 processors respectively with 3 TB of scratch disk in the large node and 1.7 GB for the smaller. GPU processing is provided by nVIDIA M2090 Tesla GPUs.
The machine will be used across a host of disciplines. Genetic researcher Professor David Adelson, who heads the University of Adelaide's School of Molecular and Biomedical Science, said: "previously it would take three months to sequence the DNA of one mouse, but with Tizard we can sequence 20 mice in the same amount of time."
Physics professor Derek Leinweiber says that in fields like quantum chromodynamics, the machine will yield "six months' worth of calculations in a day".
eResearch SA is a joint venture between the University of Adelaide, Flinders University and the University of South Australia. ®
Sponsored: Learn how to transform your data into a strategic asset for your business by using the cloud to accelerate innovation with NetApp