'It is absolute b*ll*cks that contractors aren't committed'
Oz survey finds HR managers should love freelancers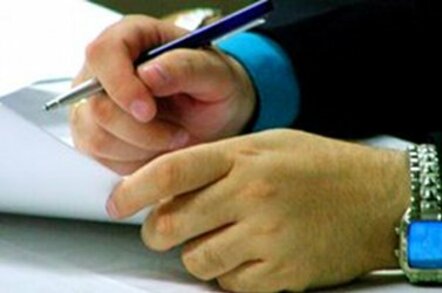 The academic who penned an Australian study into the working lives of freelance professionals says the results would, if they described full-time employees, mean human resources managers tick all the boxes needed to score a bonus.
The study in question, the 2012 iPro Index, was conducted by Monash University Senior Lecturer Dr Tui McKeown, a member of the University's Department of Management whose research interests include non-standard employment. The Index was compiled at the behest of Entity Solutions, a company that puts freelancers on its payroll to ease their tax arrangements while also making it easier for employers to hire them.
The Index worked with a small sample of 346 freelancers or contractors, which the survey labels independent contractors or iPros, 136 of whom worked in the technology industries.
Dr McKeown said the results showed unusual levels of enthusiasm for their jobs among iPpros, who also reported that they take pride in their work and feel committed to and engaged with their employers. iPros are also competent and confident, with 99 per cent saying they can handle whatever a job throws at them, 98 per cent saying they can find several solutions to problems posed in the workplace and 97 per cent 'fessing up to feeling prepared to tackle the demands of their job.
While nearly 80 per cent of respondents said they'd become iPros because they can make more cash working in that mode, Dr McKeown was at pains to point out that plenty of other research shows full-time employees are also motivated by cash. "It is absolute bollocks that contractors aren't committed," she said, pointing out that 51 per cent of respondents said they feel their employer's problems are their own.
96 per cent of respondents said hit clients' deadlines, 98 per cent report having their client's best interests at heart and 85 per cent say they work as quickly as possible.
It is absolute bollocks that contractors aren't committed
Human resources' professionals' perceptions of contractors as mercenaries are therefore false, Dr McKeown said.
"If an HR person got the results [in this survey] they would be thinking they will get their bonus."
The survey covered many professions, because Dr McKeown said Australian employment trends have seen more freelancers emerge across industry as employers seek more flexible workers. Professionals are also opting out of conventional employment, with the average age of those surveyed 32 years.
The index, now in its fourth year, for the first time surveyed more workers in industries other than IT. McKeown said were once the dominant cohort among iPros, but other professions have since learned of the freelance life's attractions, or been made forcibly aware of them by economic necessity. ®
Sponsored: Minds Mastering Machines - Call for papers now open