HTC outs Jelly Bean running One X revamp
Faster CPU, bigger battery life, more storage
HTC has updated its One X smartphone, pledging the handset will be faster, more capacious and run for a longer duration.
The new model, the One X+, comes equipped with a 1.7GHz Nvidia Tegra 3 chip, making it 27 per cent faster than the One X, HTC claimed.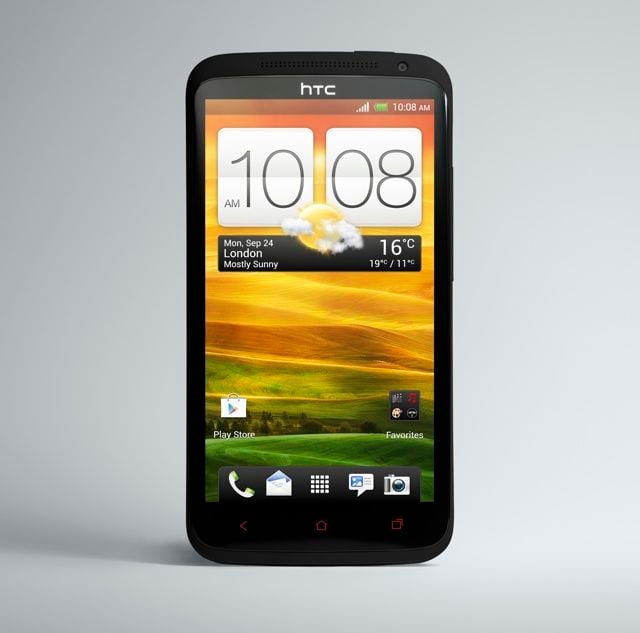 Despite the faster processor, the new phone's battery life when you're talking is 37 per cent greater - the equivalent of 4.7 more hours of conversation, the company said - than the old one's, thanks to the addition of a 2100mAh power pack.
The One X+ will come with 64GB of on-board Flash storage, pre-loaded with Android 4.1 Jelly Bean and HTC's Sense 4+ UI on top. There's an 8Mp camera on the back and a Beats Audio sub-system feeding the 3.5mm earphone output and the speaker. And NFC-enabled speakers to boot: the phone uses its own NFC pick-up to initiate audio streaming to compatible Beats speakers.
The HTC One X+ will be available in Europe later this month. HTC also said it will provide this month an Android Jelly Bean and HTC Sense 4+ update for the HTC One S and HTC One X. ®
COMMENTS
Re: Does this mean...
I'm sorry to hear about your poor experience, but just to prove that one anecdote doesn't make a dataset, I have to say that my HTC One X is by far the best handset I've ever owned. It consistently finds and maintains a strong network signal, and has only needed to be rebooted once in four months; it connects instantly to my home wifi, from further away than my previous Desire HD or other folks' iPhones manage; and it has given me no SIM-related grief whatsoever. The only problem I thought it had was short battery life, but I eventually traced that to a desperately overenthusiastic weather app, so everything now works superbly.
My advice: Get one. Or get an SIII, or an iPhone, or whatever you prefer really; they all seem quite decent in their own ways.
Re: Does this mean...
Alternative advice: Wait until this model is released and see how its first crop of users get on with it. Compare its price and features against your own personal requirements, desires and budget, and likewise for competing handsets.
It has been known for a newer version of a product to fix faults seen it is previous incarnation.
My love affair
With HTC ended when I took delivery of the One X. Having to charge it twice a day to keep up with just phone calls.
I suppose the new one has better battery life but the whole operating system is just not optimised on this phone. Even with the processor it still stutters.
HTC might want to take more care, especially when the new competition arrives.
Re: What about .....
Couple of brain dead, old school suits at Taiwan think you will upgrade to "one" if they abandon your device and if they release update, you won't.
As, you can't say "ooh, really?" and upgrade to another brand.
Idiots, what else?
This strikes me as HTC returning to making a good phone then releasing 3-4 versions of that phone over the next 6 months all with the same name but with one letter or symbol added therefore diluting down their offerings and confusing the average consumer as to which is best. Also adds to the nightmare for software updates. That's what got HTC in the financial mess it was/is in.