NBN Co nests satellites in WA
Three groundstations for regional networks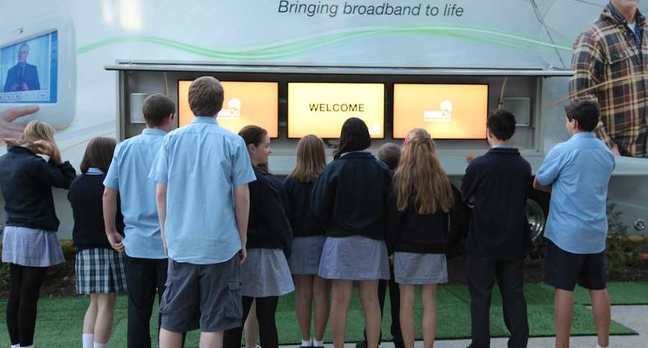 West Australia will house three key ground stations for the National Broadband Network's regional satellite deployment which will begin beaming in 2015. NBN Co is making a total investment of around $AU2bn in the Long Term Satellite Service.
The ground stations will be built and operated in Moonyoonooka near Geraldton, Binduli near Kalgoorlie, and Carnarvon. The trio are part of a cluster of ten satellite ground stations that are being constructed to operate the NBN's long-term satellite service. The other ground stations will be located in Bourke and Merimbula in New South Wales, and Geeveston in Tasmania.
The West Australian project will create around 90 jobs with building works expected to start early next year. An estimated 1,700 Western Australians have signed up to the NBN's interim satellite service.
Fibre construction for the NBN deployment in Western Australia has already begun with 56,900 homes and businesses passed with further plans on track for 429,200 premises to be covered by mid-2015.
Last July, US corporate and military satellite provider ViaSat Inc won NBN Co's coveted regional satellite tender, valued at an initial $AU280 million.
ViaSat will supply the satellite dishes that will be located at NBN Co's ten ground stations; household satellite dishes and other receiving and transmitting equipment; and technology to be installed in NBN Co's data centres to manage the integration of the satellite service with the rest of the NBN network.®
Sponsored: Are DLP and DTP still an issue?