Beached whale on Suffolk coast - Reader snap
Unfortunate cetacean's final resting place
Pic The UK media is giving some big play to the unfortunate whale which has trapped itself on a beach in Suffolk. We can't normally spare cross-platform media operatives for tasks of this sort: but even so the Eye of the Vulture misses little, and in this case we have a picture from the scene.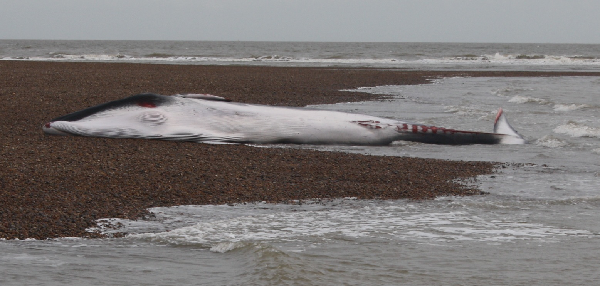 A sad day on the beach at Shingle Street. Full size image (1000KB jpeg) here.
The unfortunate cetacean, variously reported as being a minke or a fin whale, has sadly died as is all too often the case when the animals become beached. About 600 whales are beached in the UK every year. ®
Sponsored: RAID: End of an era?