China beats Burma in internet restriction rankings
PRC only worsted by Iran and Cuba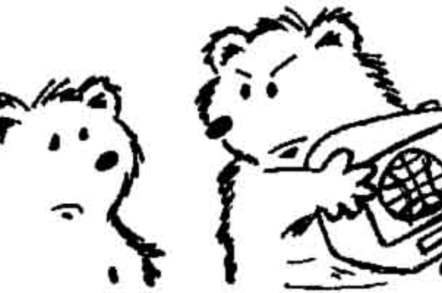 Chinese netizens' internet freedoms are more restricted even than residents of Burma, according to the latest annual report from independent watchdog Freedom House.
The not-for-profit studied 47 countries around the globe for its Freedom on the Net 2012 report, which is compiled by researchers based in each country analysing legal and regulatory changes, testing accessibility of web sites and interviewing sources between January 2011 and May 2012.
Ratings are then compiled according to three categories; 'obstacles to access', 'limits on content', and 'violation of user rights'.
It found that on the whole things are getting more restrictive, with 20 out of the 47 studied on a negative trajectory, and that "certain methods that were previously employed only in the most oppressive environments became more widely utilised".
China was singled out as the most restrictive nation in Asia with a score of 85, two worse than last year. Only Cuba and Iran scored worse ratings.
China also had the dubious distinction of being the only country globally to tick every single box when it comes to internet controls, including "blogger/ICT user physically attacked or killed", and "technical attacks against government critics".
It was also singled out as an "emerging incubator for sophisticated new types of internet restrictions" – that is restricting access to international networks and forcing self-censorship on domestic web service providers such as those that run the popular weibo microblogs like Sina and Tencent.
By contrast, Burma is on the up (in that lower scores mean more internet freedom) with its rating dropping from 88 to 75. India registered a 'notable' worsening from 36 to 39, while Pakistan's was described as 'significant' from 55 to 63.
Vietnam also scored badly with 73, although this is unchanged from last year.
Freedom House did note some positives, to whit:
Although Twitter remains blocked in China, a growing number of Chinese users are circumventing censorship to reach it and other restricted sites. Meanwhile domestic microblogging services like Sina Weibo have grown rapidly, surpassing 300 million users by early 2012. Their influence as a source of news and an outlet for public opinion has correspondingly grown. Microblogs' speed of transmission and other censorship loopholes enabled netizens to outpace censors, draw attention to incipient scandals, and mount online campaigns on various topics.
®
Sponsored: Minds Mastering Machines - Call for papers now open