Rumour: Asus rejects $99 Nexus 7... rumour
Google to massive subsidise hardware at last?
Google and Asus won't be releasing a $99 (£61) Nexus 7 tablet, the second of those two partners has insisted.
Somewhere on the internet, someone has suggested that the pair have just such a plan in mind. The $199/£159 price point will be maintained for a higher spec model, goes the theory, while the pared-back entry-level model will go on sale for a hundred bucks.
Somewhere else on the internet, somebody has claimed Asus has rejected that rumour.
When the current incarnation of the current Nexus 7 was released, calculations based on a disassembly of the device and an examination of the bits it contains suggested that it was costing Google and Asus $159 (£93) to buy all the components and put them together. After taking out reseller margins, shipment, packaging, software development and everything else it takes to get the device into punters' hands, that doesn't leave a lot left over.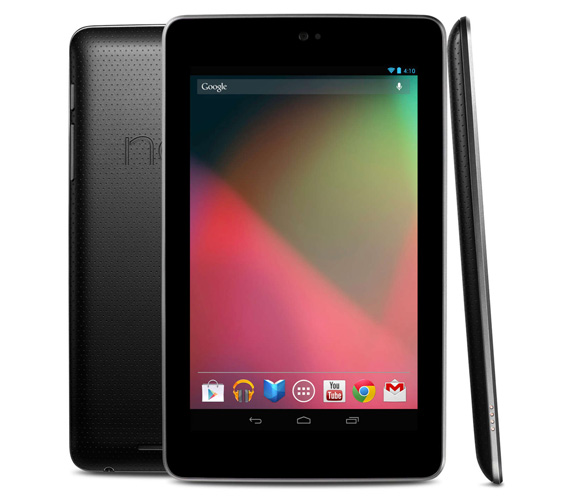 That goes double if Google dropped the price to $99. Reducing the storage capacity to 4GB would help, ditching GPS and maybe reducing the screen resolution too, but there's not a lot else to drop to reduce the bill of materials cost.
Not that Google needs to. It's not short of a bob or two, and could subsidise the hardware on the back of the money it hopes to make selling content through its Google Play shop to which the Nexus 7 is tightly tied.
It's often said that tablets and e-book from retailers like Amazon, Barnes & Noble, Kobo and now Google are subsidised by content sale profits, but teardowns have thus far revealed that not to be the case, or at least the subsidy to be so small as to be negligible as the basis for a business model. If the rumour is correct, perhaps Google has at least decided to see if it can be. ®
COMMENTS
"Google Play shop to which the Nexus 7 is tightly tied"
I'm sorry but this is just sensationalism.
The Nexus 7 runs vanilla Android, it has access to Google Play which comes pre loaded but absolutely no restriction on installing apps from elsewhere or even installing other app stores eg Amazon.
It isn't tightly tied, it isn't even loosely restrained.
Somewhere on the internet, someone has suggested that we are all descended from Martians. You might like to follow that one up too, as it seems quite interesting.
really?
el reg is now resorting to reporting what one person has said on the internet? I suppose it gives you a lot of scope to report almost anyhting. I look foward to more stories based on what one perosn has said:
Smoking causes green horns to sprout from heads
The queen is in fact a man
Donkeys used to have an advanced civilistation that was destroyed in an interglatic war
Whales enjoy wii games
Apple plan to start a fruit and veg store
Cant wait to be honest.
Re: "Google Play shop to which the Nexus 7 is tightly tied"
"I'd say it's the opposite... a none technical person who gets told by amazon to do this (with screenshots on how to do it) to get their app store and free app a day would happily do this."
I agree with this, I'm an Android dev. and since exploring the world outside of my cave a little more (the local) I've found countless people running pirated apps and happily giving advice on how/where to do it. These are just normal people one being a barmaid. They are exposing themselves to a massive risk but don't seem too bothered (they could just be unaware).
Re: Go for it!
"If Android is the number one mobile OS, surely Android users are the sheep?"
Definition of a sheep: Someone who follows the crowd without thinking for themselves.
There are no doubt plenty of sheep in the Android ecosystem, but for most of us who chose Android rather than being told to buy it, we did so because of the advantages of the platform over iOS.
Anyone who bough an iPhone didn't do so because of logical thinking. Higher price, less features, less freedom, more butt hurt. So they're either a sheep or stupid.