Meet Shenzhen, tech capital of China
El Reg journeys to the city where much of our tech is made
Gartner's Sheng, however, argued that heart of the region – the small, independent supply chain and white box manufacturers – will remain intact.
"I don't think that the white box players will move out in the near future. The big [ODMs] like Foxconn will get subsidies and grants and lower labour costs [by moving] but the smaller guys can't get these benefits from local government," he said.
"Many of these factory owners are local people, from Guangdong, so it's not easy for them to move."
Forrester's Wang told The Reg that Chengdu and Chongqing in western China are already emerging as new manufacturing hubs for PCs and phones thanks to lower wages and local government incentives.
"However, we do not expect any of these cities will challenge Shenzhen in terms of the size and completeness of the supply chain in the next five to ten years," he added.
Aside from the obvious environmental impact - the air quality in Shenzhen is pretty abysmal, like most Chinese cities - there's also a human cost to all of this technology. The labour rights violations of local supplier factories run by the likes of Foxconn, VTech, HEG and others to supply the big tech brands are well documented.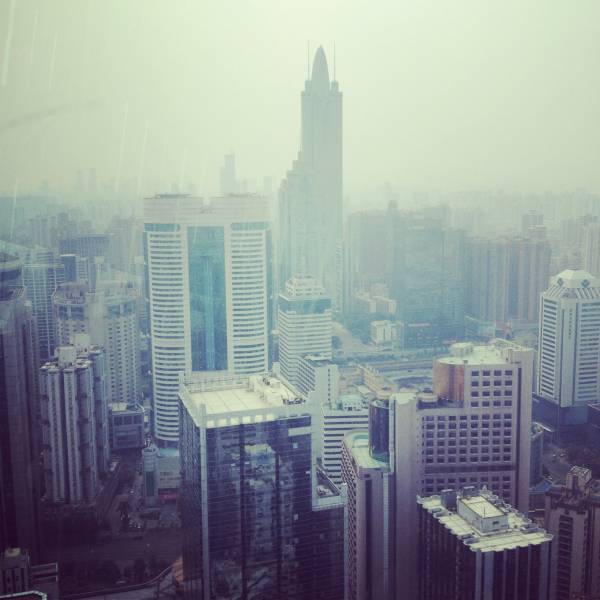 According to China Labour Bulletin spokesman, Geoff Crothall, workers in the smaller white box factories and workshops are even more poorly paid than their counterparts on the Foxconn shop floor, although the working environment might be less stressful.
"Low pay has undoubtedly been one of the PRD's main competitive advantages, along with good logistics and business oriented government," he told The Reg. "What it also has now is a pool of highly skilled and experienced labour at a managerial level as well as a supply of slightly more expensive unskilled labour. So although the 'sweatshop' model may eventually go out of business, the PRD will as the local government hopes, gradually move up the value chain."
It looks like Shenzhen will retain its crown as the tech manufacturing centre of China for some years to come. ®
Sponsored: Minds Mastering Machines - Call for papers now open