Nokia out $99 dual-Sim Asha
Android alternative
More low-cost Asha phones from Nokia. Out in Q4, the Asha 308 and 309 will both come in Sim-free at under $100, Nokia said today.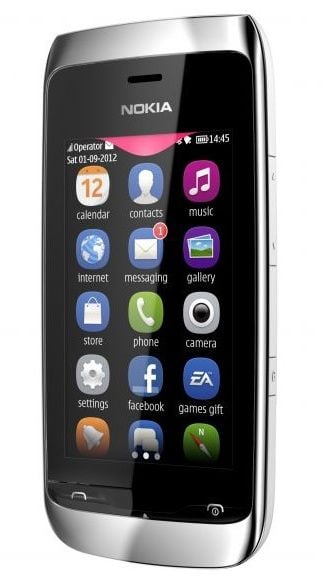 The two touchscreen handsets are pitched at emerging-market punters seeking mobile internet access and who might otherwise be tempted by a cheap Android smartphone. Nokia is lining up its Lumia series of Windows Phone handsets against the Google-running competition.
Both Ashas have a 3in, 400 x 240 display, Micro SD for storage and a 2MP camera on the back.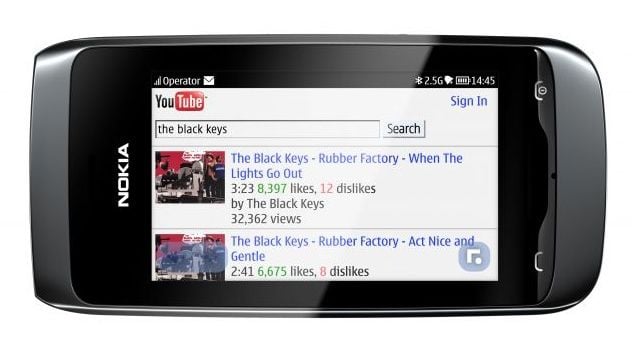 The 308 has space for two Sims, the 309 for one. They run Nokia's own OS - Symbian Series 40, in other words. ®
COMMENTS
NOT Symbian
They're not running Symbian. They're running S40, Nokia's old but much updated own OS, with a new skin. No doubt the latest version of S40 has learnt from Symbian, but it's a different thing.
For a low-end phone this looks pretty good - won't get much publicity because it's not a 'smartphone' (ie it won't have a wide range of apps) but the build quality and installed software looks strong.
"They run Nokia's own OS - Symbian, in other words."
I'd swear it's more likely to be the S40 OS that runs the other Asha phones.
Re: There should be more dual sim phones out there
Have a search for the Samsung Galaxy S Duos. Dual sim but has lower spec than other phones in the Galaxy series.
Re: There should be more dual sim phones out there
Telcos are neutral on dual-SIM devices (while they do reduce revenue, they also mean you retain customers you'd otherwise lose outright to a discount service). Besides, in the markets where these devices are popular, customers buy their handsets outright, and not via a subsidised loan as in Western Europe/USA.
Your're right. Asha runs Series 40...
... and Series 40 is not Symbian.
App development is via J2ME with touch extensions. This is the ONLY app API presented.