Toyota kills city 'e-car for everyone'
Only a limited launch for eQ
Who killed the electric car? This time round, Toyota did. It said today it will not release its proposed mass-market mini e-car, the eQ.
The reason: there's no demand for it, not while battery technology is failing to provide comparable range to a tank of petrol.
"The current capabilities of electric vehicles do not meet society's needs," said Toyota vice-chairman, Takeshi Uchiyamada, Reuters reports, "whether it's the distance the cars can run, or the costs, or how it takes a long time to charge."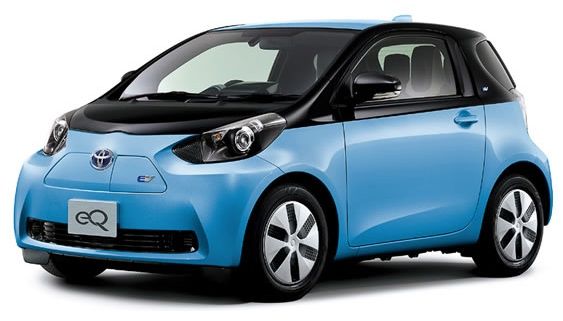 Toyota will instead focus on hybrids, which usefully tap battery power for short-distance travel but have a petrol-burning capability to extend their range. They allow drivers to take advantage of electric power without succumbing to its limitations.
The natural gas boom in the US has seen prices of the fuel plummet, in turn reducing the cost of electricity generated by burning it. Cheaper electricity will increasingly favour plug-in hybrids over other types, and over petrol- and diesel-only vehicles.
The Japanese car maker said today it will release 21 hybrid gas-electric models in its line-up by 2015, 14 of the new hybrids will be entirely new lines. The rest will be Prius derivatives. It said it will offer hybrid versions of all its vehicle families.
The eQ was announced in 2010, the result of its efforts designing the 2008 EV I and 2009 EV II mini e-car concept cars. Toyota said the e-car would go on sale in the US in 2012. It still will, but in numbers too small to be viewed as a true mass-market roll-out. ®
Sponsored: Minds Mastering Machines - Call for papers now open