Samsung ready to drop faster SSDs
Sata blatter
Samsung will have a new SSD out next month. The 840 Series is a notebook-ready 6Gbps Sata drive, with a high performance - Samsung claims - Pro line accompanied by a lesser, cheaper vanilla offering.
The Korean giant claimed the 840 Pro "provides 100,000 IOPS for random read and 90,000 IOPS for random write, making it three times faster than a hard drive in system-level benchmarks, it added.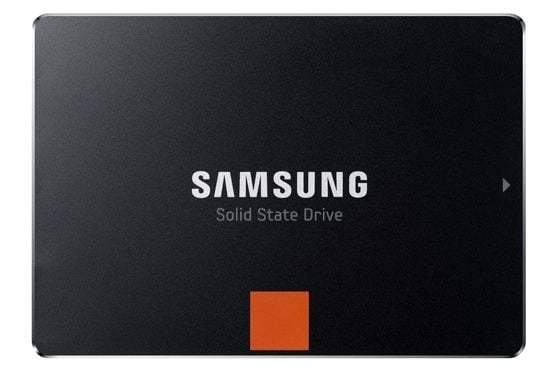 Samsung didn't provide comparable figures for the regular 840, but Samsung's current SSD range-topper, the 830 series, has claimed random writes IOPS of 80,000 - a 12.5 per cent increase for the new line.
Samsung said the gain was due to the new MDX controller fitted to the drive.
The new 840 series will be available in retail globally from the middle of October. Samsung did not provide prices. ®
COMMENTS
I'm confused
I'm confused - Should I buy this or an iPhone 5 - They look very similar.
Cue the inevitable......
But it's a rectangle with rounded corner posts
Is it just me
or did anyone else read the headline as "Samsung about to abandon construction/development of faster SSDs "?
Which was a worry.
Re: hmm
I put a 256 830 series in a late 2009 13" macbook pro the other week and I needed no proprietary connectors. It took longer to undo al the tiny baseplate screws on the machine itself than it did to disconnect the SATA connector to the motherboard, remove the HDD caddy chasis and mount screws, reattach them to the 830 drive, plug it in and put it in the machine.
Might just be my machine but I can honestly say it was a quicker and easier job than the same task carried out on an HP and Toshiba laptop the previous week.
Re: Why not make 'smaller' ones?
Honestly, 32GB isn't enough for a boot drive for any modern OS and application workload.
64GB at an absolute pinch, but in my opinion, 120GB minimum, 256GB preferable.
There's the Samsung 830 available at 150 quid with 20 quid cashback on Dabs right now, and that would be my recommendation over any other drive by far.