Red Hat uncloaks RHEL 5.9 beta
Heading for the paddock on the way to the pasture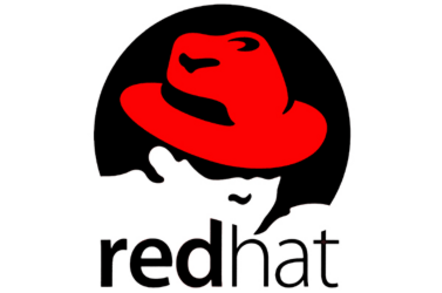 Commercial Linux distie Red Hat has not forgotten that a whole lot of its customers are still back one release on Enterprise Linux 5, and has rolled out a beta of an updated 5.9 release to give customers a sneak peek at enhancements coming their way. This marks the last big update for the RHEL 5 life cycle, but Red Hat will support the operating system for another four and a half years.
As you can see from the RHEL 5.9 beta release notes, the update has a bunch of tweaks to support new iron, including various Fibre Channel host bus adapters from Broadcom, QLogic, and Emulex, and updates to drivers for QLogic InfiniBand (now part of Intel) and Intel, Broadcom, and SolarFlare Ethernet network adapters.
The statement from Red Hat says this "minor release" supports the latest CPUs and chipsets from the "leading hardware vendors," but is not specific about which ones in either the release notes or the technical notes.
One might assume that IBM's new System z12 mainframe engine and impending Power7+ chips are supported, as are the latest Intel Xeon E5 chips and maybe even the forthcoming AMD "Piledriver" Opterons.
Perhaps more importantly, the RHEL 5.9 beta has new drivers for running RHEL 5 as a guest atop Microsoft's Hyper-V hypervisor. These para-virtualized drivers now embedded in RHEL 5 lets it run more efficiently as a Windows guest; these drivers are part of the upstream Linux kernel. RHEL 5.8, announced in February, had substantial scalability improvements for the KVM hypervisor and its virtual machines, allowing guests to span up to 256 cores; it also provided PCI-Express 3.0 peripheral support.
The SystemTap tracing and probing tool (which is akin to Oracle's DTrace for Solaris) has been updated to the 1.9 release level, as well as adding bug fixes for the Samba3x clone of Windows file services. The update sports the OpenJDK 7 development kit, which brings it on par with RHEL 6.X, the first release of which was launched a little less than two years ago.
The most important thing about RHEL 5.9 is that when this release comes out of beta, RHEL 5.X will move from youth to middle age. In January of this year, Red Hat extended the lifecycle of RHEL 5 and 6 releases to a full ten years.
Under production phase 1 support, which RHEL 5.X will be exiting, Red Hat promises full support – including backporting important new Linux features to prior kernels to maintain application compatibility as well as support for new hardware, software enhancements in the stack, updated installation images, and security and bug fixes – for five and a half years.
In production phase 2, which lasts a year, there is limited patching for new hardware support, but the software stack riding atop the Linux kernel is not changed, and in production phase 3, which lasts two and a half years, new hardware is enabled only through the hypervisor, not the OS itself. That gives customers ten years of total support for any release – albeit the last ones can run only on new iron if they are atop Hyper-V, Xen, or KVM.
You can download the RHEL 5.9 beta here if you want to play. ®
Sponsored: Minds Mastering Machines - Call for papers now open