Fears for small biz as 'draconian Cisco chokes cash flow'
New partner programme pays out less upfront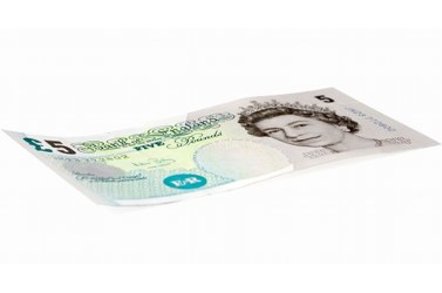 Cisco's sweeping changes worldwide to its Shared Support Programme (SSP) will alter the way the networking giant pays its partners - and could have dire consequences for the liquidity of some small service providers.
Way back in March, Cisco piloted the Services Partner Programme (SPP), which will eventually replace the SSP.
Under the new programme, Cisco has halved the upfront discount that partners used to claim, and created a system that retrospectively pays out quarterly rebates based on levels of accreditation and other criteria.
These repayments are calculated using partners' services renewal targets, strong ratings in customer satisfaction surveys, and the number of enquiries to Cisco's technical centre and goods returned (RMAs) - the same scoring as the SSP.
With SPP, the base level of upfront discounts is 42 per cent off list price - but if a participating reseller meet targets by selling 55 per cent tin and 45 per cent services in its revenue goal, it bags an extra 10 per cent, say sources.
Previously the base discount started at 68 per cent but could reach a ceiling level of 82 per cent, meaning resellers theoretically had more cash upfront to play with.
In another move partners reckon will also hit them in their wallet, Cisco is understood to be tightening up payment terms for resellers from 45 days to 30 days at a time when customers are demanding extended Ts&Cs.
"It was not as draconian previously," one Cisco partner told The Channel. "If we don't pay on time Cisco puts us on stop immediately. The whole thing [SSP] will have quite a impact on cash".
Providing the reseller scores 80 per cent on its four performance ratings, a seven per cent rebate will be paid out on the previous quarter's sales haul.
Partners suspect the complex rebate calculation will result in the networking giant "making more margin". One biz insider added: "I think Cisco are taking a bigger slice of the pie, but that is purely a personal view."
Also, under the new programme, it will no longer be mandatory for all customers to log their kit on a database. SSP was a nightmare to implement as all the Cisco tech owned by customers had to be declared by both the reseller and the customer to qualify for maintenance and other forms of support.
Resellers that were forced to resell Cisco's SMARTnet - in which the networking giant carries out maintenance services itself - will be invited into the SPP. Cisco was unavailable to comment at the time of writing. ®
Sponsored: Minds Mastering Machines - Call for papers now open