HP installs UK cloud overlord to get its cumulus in one sock
Biggest Cloud IN THE WORLD 'still won't move the needle'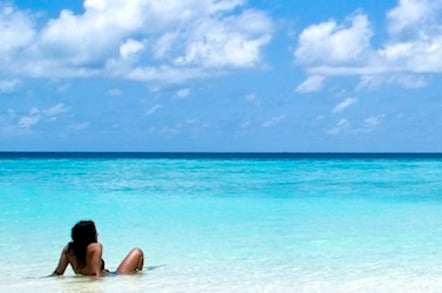 HP has hoisted Business Critical Server boss Michael Clifford into a newly created role intended to join-up its cloud services portfolio.
Businesses are gradually taking the leap to migrate to an off-premises IT delivery model but the cloud remains one of the most over-hyped sectors in an industry known for marketing bluster.
Nick Wilson, UK and Ireland chief at HP, said: "We've got to keep pushing cloud, not everyone is buying it but they are all talking about it so one of the appointments we've made is a cloud leader.
"There is one HP cloud leader and every business unit is assigning virtual or dedicated cloud resource, his [Clifford's] job is to pull it all together," he added.
Wilson claimed that if HP were to amalgamate its various cloud services it would be the biggest cloud on the planet, a point that Amazon may contest.
At the back end of last year HP unveiled the Cloud Agile Services programme for cloud providers to sell Cloud Systems based on the company's Converged Infrastructure and ExpertOne certification tracks.
Then in March, the vendor lifted the covers off the HP CloudSystem Partner Programme built to harden channel partners' technical and sales abilities to develop and manage private, public and hybrid clouds.
Reseller sources say HP has not got to the point where the channel can resell an HP cloud - many wouldn't want to anyway - but the vendor has reworked the compensation models for its internal sales teams.
"HP sales guys are in some way compensated for their customers taking cloud services from partners that are based on HP technology," said the reseller.
This is important as sales compensation needs to reflect the changing business practices. Without an overhaul HP sales peeps would resist the move to cloud and keep pushing on-premises infrastructure.
Opinion is divided on the size of the cloud - only this week Gartner contradicted an earlier report by IDC, claiming the public cloud segment is already worth $100bn and not the $40bn estimated by its rival.
HP estimates cloud computing will be worth £143bn worldwide by 2013.
Wilson said: "Cloud is growing but if you look at the revenue needle and the GDP in this country I don't think cloud will move the needle." ®
Sponsored: Minds Mastering Machines - Call for papers now open