ASA keelhauls Ebuyer AGAIN - this time for dodgy disk ad
Belay that promo, these cost savings be lies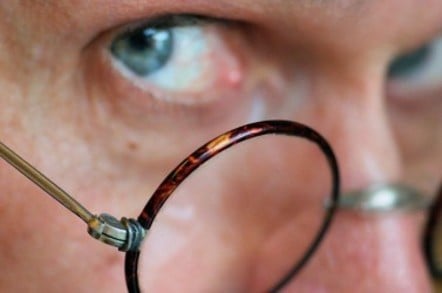 Web souk Ebuyer has been scolded for misleading promos about the price and warranty options for a disk drive.
This is the second time this year the Advertising Standards Agency (ASA) has sent the East Yorkshire-based online reseller to the naughty step: back in July the toothless watchdog pulled apart Ebuyer's sales pitch for a tablet.
The latest upheld complaint was over an ad promoting £77.96 savings on a £167.99 hard drive. This was ruled as misleading, as was the offer of a two or three-year warranty extension when a three-year warranty was understood to be standard.
The ASA said Ebuyer responded to the gripe by blaming the flooding in Thailand last autumn. The company claimed disk drives prices soared 150 per cent in the six weeks between 1 October and mid-November as rising waters ruined electronics factories and sparked supply shortages. Average sales prices rose 5.4 per cent a day in that period, from £43.29 to £109.78.
Ebuyer told the ASA that "prices continued to be high", and produced invoices it had sent to punters who had previously bought the drive. The ASA added that the online bazaar claimed the warranties were optional, "not forced on customers", and were actively selected for purchase.
In its ruling the ASA said the invoices submitted by Ebuyer related to "only two transactions and were from around six months before the ads appeared". The watchdog said the prices on the drive invoices were higher than the advertised price, but "we were concerned that we had not seen the evidence that related to more recent transactions and showed the product being sold at the price stated in the ad".
The watchdog added that as it had not seen evidence to demonstrate the £167.99 tag was a genuine previous selling price, "we concluded that the savings claim was misleading".
On the warranty complaint, the ASA said the option to opt for extra two or three year support "was likely to be interpreted as suggesting any warranty included with the product was shorter than that".
"We understood the hard drive came with a three-year warranty included, however, and therefore considered the ad misleadingly implied that it was necessary to purchase an additional warranty when that was not the case," said the ASA.
The upshot of all this is that the ad must not appear again in its current form and Ebuyer must not make savings claims or imply it might be necessary to buy extra items already included with the advertised product. ®
Sponsored: Minds Mastering Machines - Call for papers now open