Acer Iconia Tab A700 32GB HD Android tablet review
Media darling
Sound prospect
How does the screen perform in comparison to that of the Infinity? Well, it's quite not as bright as the Asus in its Super IPS nuclear detonation afterglow mode but otherwise it matches the Transformer very closely. With the same 224ppi as the Infinity, it's equal honours when it comes to crispness and clarity.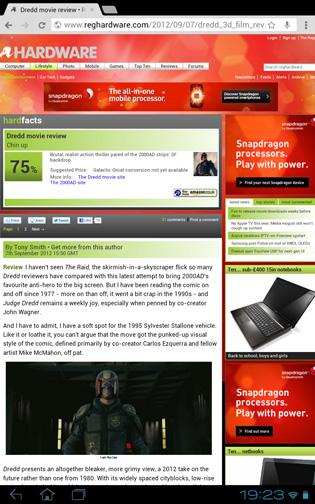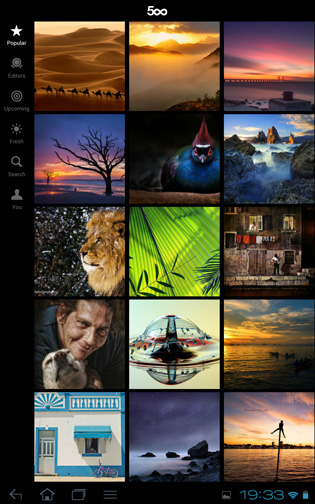 Browsing the web and pics
Again, according to Acer, the A510 and A700 share the same 1.3GHz T30S Tegra 3 chipset but the A700 returned AnTuTu benchmark scores well over 2,000 points higher and the Sunspider browser scores in Chrome were better too, if not to the same degree. My guess is that the A510 actually uses the T30L chip while the A700 uses the faster T30S. The extra horsepower means there are no issues running games like Shadowgun and, along with Dead Trigger, both looked superb and played perfectly. They sounded good too.

Top and bottom: note the speakers in the base
One of the things that impressed me most about the A510 was the quality of the stereo speakers. Those fitted to the A700 are, if anything, better, generating a full and bold sound that leaves the Transformer Infinity and new iPad for dead. If you want a tablet to watch movies on, this really is the place to spend your hard earned and, thanks to a comprehensive Dolby Mobile 3 instal, it sounds even better when used with headphones or external speakers.
Like the A510, the A700 runs Ice Cream Sandwich in close to vanilla form, with only Acer's Ring launcher widget poking its proprietary nose in. As launcher widgets go, it's rather good but can be switched off altogether in Settings, if it offends. There's nothing in writing about a Jelly Bean update but I've had verbal confirmation from Acer that one is coming later in the year.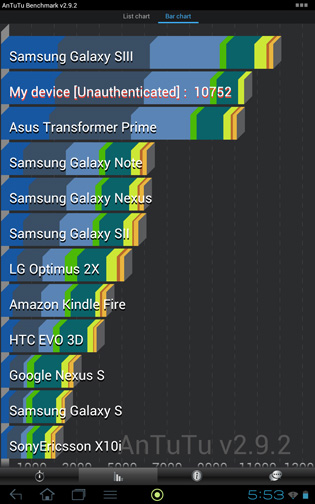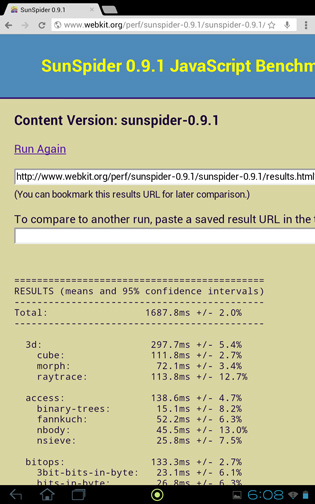 AnTuTu and Sunspider results
Other features are much as the A510. The 32GB of built in storage is backed up by a MicroSD card slot and the microUSB port supports USB OTG hosting, and Acer supplies an adapter cable too. The 8900mAh battery will get you through 7 hours 30 of 720p video playback with the screen brightness set at 80 per cent. That's an hour less than the A510 manages with the same battery, but still acceptable.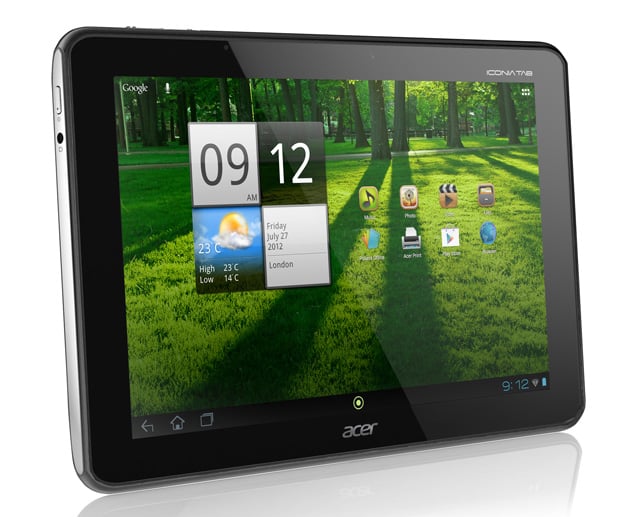 Sound choice for movie buffs
Verdict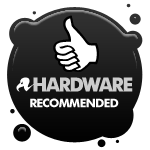 A good full HD screen and an excellent pair of speakers make the A700 a media tablet par excellence. There is also more of an improvement over the A510 in other areas than Acer's spec list suggests, which, combined with a reasonable ticket price, makes the Iconia Tab A700 a very solid purchase. ®
More Tablet Reviews

Samsung
Galaxy Note 10.1
Acer
Iconia Tab A510
Asus
Transformer Pad
Infinity
Android 4.1
Jelly Bean
Google
Nexus 7

Acer Iconia Tab A700 32GB HD Android tablet review
Tegra 3 tablet that knocks out a decent sound and a full HD image.