Arise Sir Kevin, king of HP's enterprise channel
Re-org over for now: HP says fewer business units = more agility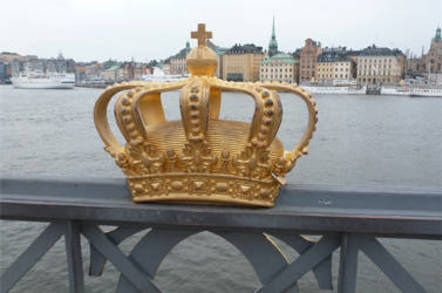 HP's UK enterprise partners of all ilk now fall under the control of channel stalwart Kevin Matthews in a long awaited re-org that the tech monster says will make it more agile.
Earlier this year the US titan stitched together its PC and printing business, and merged its Enterprise Servers, Storage and Networking (ESSN) arm with global accounts and Technology Services into an Enterprise Group.
Matthews was already the local channel chief for ESSN, but under the new EG organ he is director for indirect sales, reporting to UK and Ireland bigwig Nick Wilson.
"As well as the reseller business, there is the Alliances team (the big system integrators and independent software vendors); telco-type integrators – specialists that embed our technology in their solution; the service providers; and the Technology Services channel," said Matthews.
Previously, ESSN and Technology Services teams reported to the respective heads of units in EMEA, but HP has devolved power, handing control back to the country operations.
"This [restructure] gives us simpler engagement and also quicker decision making through ownership of the P&L [at country level]," Matthews added.
This means the local Enterprise Groups no longer have to wait for EMEA leaders to rubber-stamp movement on price or where certain business unit investments will be made, the firm said.
UK chief Wilson said the re-org of the business units had been concluded but denied the firm had been inwardly focused as the shuffling was taking place.
"We've simplified but that was done with the market in aim because they said we were too complex, too many business units, too slow to turnaround pricing. I don't think we lost any focus [on the market]," he told The Channel.
This may well be true of HP's UK organisation - the firm does not break out country-specific results - but at global level the firm has been hit by the recession, and the upheaval of business groups and the people in them can't have helped.
So for Wilson and his merry band of HPers, stability is the watchword for the time being; that is until the tech giant gets round to deciding where to cut the 29,000 staffers it plans to expunge over the next few years. ®
Sponsored: Minds Mastering Machines - Call for papers now open