Manchester is 'PIRATE CAPITAL of the UK'
Brits snap up Ed Sheeran, Rihanna from '43m BitTorrent' downloads
Manchester is Britain's biggest cove of pirate downloaders, claims a Shoreditch-based music upstart. Mancunians have a particular craving for illegal copies of smirking indie crooner Ed Sheeran's albums and singles, we're told.
The northern city is the piracy capital of the UK, according to a new study by London-headquartered Musicmetric, which also found that Sheeran is the most pirated artist in Blighty.
The music monitoring service said that UK internet users illicitly nabbed 43 million copies of singles and albums from BitTorrent networks: Rizzle Kicks and Rihanna came second and third respectively in the most-downloaded charts.
While ISPs are ordered to block file-sharing sites such as The Pirate Bay - and Google pushes sites that infringe copyright laws down in its search results (unless it's YouTube of course) - ordinary folks are still happily grabbing albums from the net without paying.
The statistics were gathered after Musicmetric "processed an unprecedented amount of data" to analyse BitTorrent activities, we're told. Exactly how the numbers were put together isn't immediately obvious, although the project is said to be part of the "BBC BitTorrent trend visualisation".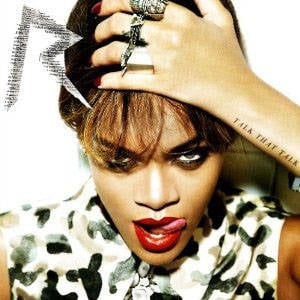 Rihanna is 24
"For the first time, we have evidence that blocking Pirate Bay had little effect on BitTorrent downloading," Gregory Mead, chief exec of Musicmetric, said in a canned statement. "The challenge for copyright holders is to find ways to monetise music files torrented online. While the file sharing network is largely ignored as a proactive channel, little progress can be made on figuring out how this might be possible."
Brits are particularly bad for downloading, according to the research which places the country second in the world in terms of pure volume of files fetched. However, the US came first with more than 96 million downloads in the first half of the year.
According to figures, the top 20 places in the UK for downloads per person are: 1. Manchester; 2. Nottingham; 3. Southampton; 4. Liverpool; 5. Sheffield; 6. Leicester; 7. Stoke-on-Trent; 8. Glasgow; 9. Cardiff; 10. Leeds; 11. Bristol; 12. Edinburgh; 13. Wolverhampton; 14. Derby; 15. Reading; 16. Bradford; 17. Kingston Upon Hull; 18. Birmingham; 19. Coventry; 20. London.
Ed Sheeran's album + was pirated on average 55,000 times a month in the UK, while Rihanna's album Talk That Talk was illegally shared 1,228,313 times worldwide in the first six months of 2012, making it the globe's most pirated release. The data behind the survey's findings can be downloaded from the Musicmetric website. ®
Sponsored: Minds Mastering Machines - Call for papers now open