Resellers and cloud providers need to play dating game
IT channel turns its back on cloud, and cloud vendors don't understand the channel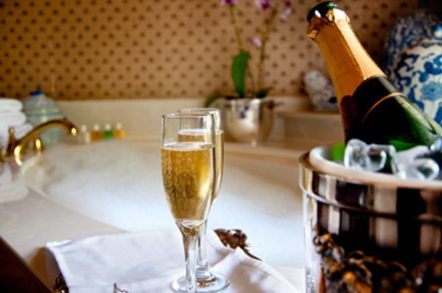 Cloud computing is one of the most over-used terms in the technology industry today, yet ironically when it comes to the channel, it's one of the least understood areas of IT.
While the vendor community is literally falling over itself to promote all the products and services that can be delivered as-a-service, channel partners have not yet wised up to the opportunities it could offer them.
There is a mutual ignorance of the true value of the other which has made progress pretty slow.
One of the big problems is that many resellers naturally gravitate to traditional software solutions from the established vendors. They will take existing products, combine them in packages and then deliver them via the cloud in many cases.
There are several reasons why this may not be the best course open to them, but most obviously it's likely to end up more expensive for the end customer and fails to tap the growing range of exciting cloud start-ups making their names with innovative services.
Put simply, resellers are missing a golden opportunity to create that magical value-add which could help differentiate their services in what is a hyper-competitive market. Delivering traditional software is usually more expensive that the cloud equivalent and for those resellers for whom managed services is not their core business, there could be other complications.
Channel partners should be looking to deal directly with cloud vendors to resell their services. However, too many are willfully closing the door to opportunity because they're unsure how the traditional cloud billing model – where end customer subscribes directly to vendor – can be adapted to include a third party.
This issue isn't insurmountable however, as tools such as classic Deal Registration can work perfectly well to ensure the reseller is paid for providing the sales lead.
What is needed here is both sides to engage in more meaningful dialogue. There may be a reluctance among resellers to get involved in cloud because they don't think it's financially lucrative but the cloud community is also suffering from a lack of awareness. The younger, less mature vendors in the cloud space may be unaware of deal registration, for example, and I think there's also a general perception that resellers cannot bring anything worthwhile to the table.
Cloud vendors engage with end users directly via the web so many just don't see the value in a channel partner – blind to the fact that they could pull in twice as many customers if they sought to build constructive partnerships here.
There needs to be a bit of education on both sides to show that vendor and reseller can benefit from one another – the reseller providing the reach while the cloud player supplies the technology. Platform providers like Amazon have made it cheap and easy for start-ups to grow and thrive, so it's crazy that so many channel partners are still plodding along, cobbling together traditional software solutions that cost more and fail to excite.
There is a gaping opportunity for the channel to provide solutions based on flexible, innovative technologies which can provide real value-add to the end customer. All it takes is a bit of research and a willingness to engage with the cloud community. It's really not rocket science. ®
Sponsored: Minds Mastering Machines - Call for papers now open