Peugeot 508 RXH estate car review
High-riding hybrid
Farming today?
In 4WD mode, the diesel engine continually charges the Sanyo-made 1.1kWh Nickel Metal Hydride battery, which, in turn, provides continuous power to the rear wheels. This means you can always make use of the four wheel drive, so there's no risk of getting stuck in a field with a flat hybrid battery.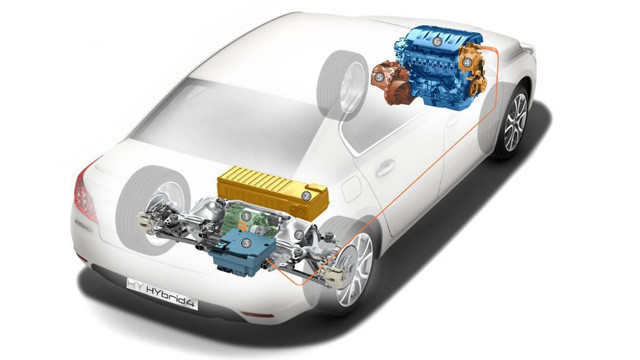 Hybrid hardware need to find any nook or cranny conceal itself
The other two options – Auto and Sport – are the self-explanatory. The latter sharpens up the reactions of the 6-speed electronically-controlled gearbox. Thanks to the various display options that can be called up onto the 7 inch centre console screen you can keep a close eye on how power is being distributed and harvested.
Watching the power screen is more interesting that some films I've seen recently and highlights an interesting feature of HYbrid4; energy is only regenerated from the rear axle. The 200V hybrid drive battery also does the heavy lifting for the Start/Stop system, allowing it to be more intrusive without draining the 12V battery under the bonnet or needing the 508 e-HDi's ultracapacitors.
When it comes to off-roading, the ride height and road tyres clearly mitigate against following a Range Rover across a ploughed field or up a mountain. Yet on a rutted muddy lane or a wet field, the RXH is surprisingly capable. It really is all the 4x4 anyone, who doesn't earn a living toiling on the land, will ever need.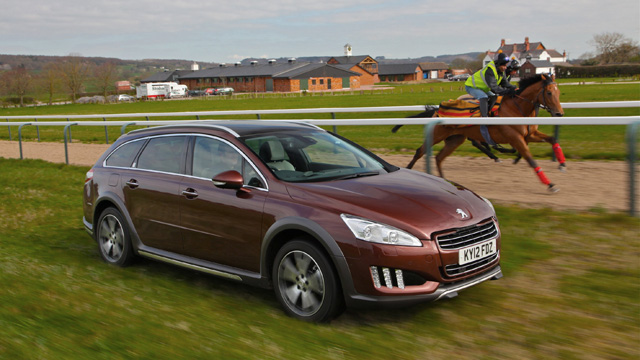 Hybrid horsepower
Crossing gymkhana fields aside, economy is the HYbrid 4's other big selling point. After a day with the 3008, I was none the wiser about Peugeot's consumption claims. However, after spending a week with the 508, it became clear that getting near the maximum claimed average of 67.2mpg wasn't out of the question.
Sponsored: Minds Mastering Machines - Call for papers now open