Peugeot 508 RXH estate car review
High-riding hybrid
If there is a problem with Peugeot's HYbrid4 tech, then it's that being modular and compact it can end up in cars that are frankly just a bit dull. After a day spent tootling around in a HYbrid4 3008 the underlying technology left me quite impressed but the 3008 isn't a car that gets my pulse racing.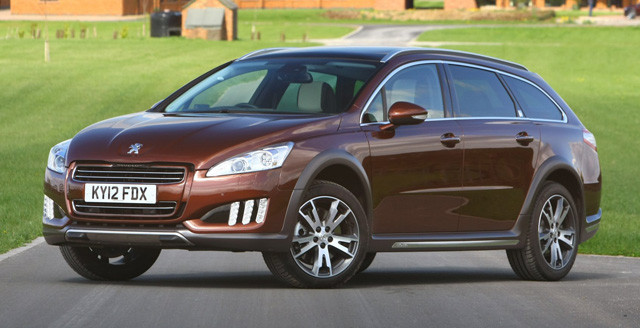 Up to scratch? Lion's claw lighting adorns the front of the Peugeot 508 RXH
So I've waited for a closer look at the system, with an eye on Peugeot getting me a 508 RXH estate to test for a week. I've already driven the 508 saloon in 1.6L turbo diesel micro-hybrid form and liked it, so I had high hopes for its AWD hybrid estate cousin.
Externally there's no mistaking the RXH. Compared to the standard 508 estate it rides higher to the tune of 50mm while the track is 40mm wider and it has acquired some rugged-looking lower body furniture. The grille design has also been modified and a set of what Peugeot call lion's claw LED running lights have been added beneath each headlamp.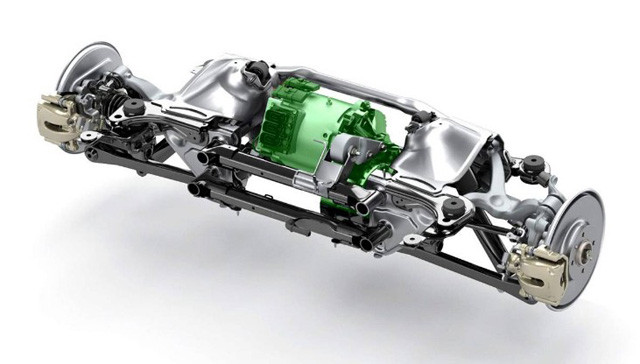 Axle additions
The macho styling isn't just for show. One of the essential features of HYbrid4 is that is adds four-wheel drive to any model it's fitted to, so the RXH can actually go places a lesser estate would fear to tread.
Mechanically, the system mirrors that fitted to the 3008 with a 163bhp 2.0L turbo-diesel motor driving the front wheels and a 27bhp (20kW) electric motor nestling Alien-like amongst the rear suspension members and driving the back wheels.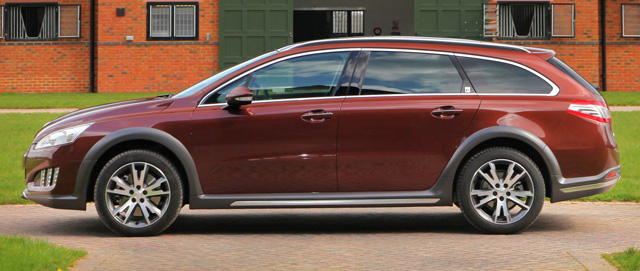 Jacked up
In everyday use, more important than all that power is the torque. The diesel motor generates 300Nm at 1,750RPM, while the electric motor adds a constant 100Nm or a peak of 200Nm to proceedings. As drive trains go, the HYbrid4 is nothing, if not flexible. In ZEV (Zero emission Electric Vehicle) mode, you can drive for two and a half miles at speeds up to 40mph. I actually managed to cover well over 3 miles while in slow moving motorway traffic, so there is some give in Peugeot's numbers.
Sponsored: Minds Mastering Machines - Call for papers now open