Australian retailers make just 3% of sales online
All Australian business now making 7.5% of coin on the Net, says new ABS data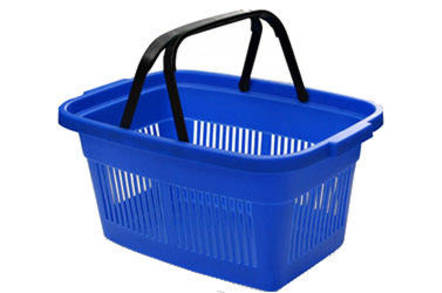 The Australian Bureau of Statistics (ABS) has released new and more detailed data on the nation's use of information technology that shows e-commerce accounts for 7.5% of Australian business revenue, but retailers are only scoring 3% of their take online.
The new Selected Characteristics of Australian Business, 2010-11, released yesterday, includes the 7.5% figure and much more besides.
To understand the data, you need to come with us down the rabbit hole To understand much of the data you need to dig into the glossary, as the number-crunching provided by the ABS classifies business as either "non-innovating" or "innovating". The latter are split into "Innovating businesses" which "introduced any type of innovation during the reference period."
"Innovation-active businesses", the data dump says, are "businesses which had undertaken any innovative activity during the reference period including: introduction of any type of innovation; and/or the development or introduction either still in progress or abandoned."
So what is innovation? The Bureau defines it as "the introduction of a new or significantly improved good or service; operational process; organisational/managerial process; or marketing method."
Innovative activity "includes any work that was intended to, or did, result in the introduction of an innovation."
For what it is worth, the bureau also found that across the period this data covers, 2010 and 2011, 39% of businesses were "innovation active", a five point decrease on its previous study.
Got all that? Good. Now we can get on to explaining the actual data, which expands on the release from June 2012 that found 50.8% of businesses ordered goods online and 28.0% "received orders online." The new data reveals that despite half of Australia's two-million-odd businesses ordering online, that mode of procurement adds up to not very much.
The new data explains just how much commerce happens electronically with this helpful table:
Internet income as a proportion of income from goods or services(a)(b), by innovation status, by employment size, 2010 - 11
0-4 persons
5-19 persons
20-199 persons
200 or more persons
Total
%
%
%
%
%
Innovation-active businesses
10.8
11.6
8.5
7.7
8.5
Non innovation-active businesses
5.1
3.9
6.5
6.1
5.5
All businesses
7.0
7.9
7.9
7.4
7.5
The ABS also notes that retailers aren't doing at all well when it comes to making coin online, with its analysis of different industries' performance noting:
By industry, Transport, postal and warehousing (which includes air transport) recorded the highest proportion of internet income as a proportion of goods or services income (19%), yet this industry was at the lower end of the range for proportion of businesses receiving orders via the internet (22%). Retail trade recorded the fourth highest proportion for receipt of orders (35%); however, the proportion of internet income was at the lower end of the range (3%).
It's almost certainly possible that the 3% figure is influenced by the fact that a great many retailers aren't suited to online sales: perishables and many other types of goods aren't easily delivered. It's also worth noting that the 3% figure is across the whole retail sector, not just dedicated online retailers.
Another interesting table from the Bureau looks at how innovating and non-innovating businesses perform online in terms of revenue generation, web presence and website presence.
The table is complex enough that it won't be easily-understood in HTML, so we've popped it in as a graphic that, if you want to see at an easily-read size, can be found here.
Another data point worth noting is that DSL is far and away the dominant type of broadband connection in Australian businesses, as shown in the table below:
Main type of broadband connection, by employment size(a), 2010 - 11
0-4 persons
5-19 persons
20-199 persons
200 or more persons
Total
%
%
%
%
%
Digital Subscriber Line (DSL)
71.4
79.4
82.9
65.5
74.8
Fibre To The Premises (FTTP)
0.9
1.6
3.7
17.0
1.5
Cable
7.0
4.2
4.5
13.0
5.9
Fixed wireless
6.9
5.8
4.4
1.4
6.3
Mobile wireless
10.5
6.7
3.1
1.3
8.6
Satellite
3.5
2.4
1.2
0.2
3.0
What does this all mean? That's for you to decide, dear readers.
But your correspondent feels it apposite to note he heard the Australian Retailers' Association (ARA) complaining about high wages for Sunday trading and being squeezed by high rents today. I can also report an online retailer just took 12 days to despatch an appliance to my door, with no parcel-tracking facility offered. We therefore suspect the ARA, the retailer and the courier company are all non-innovating businesses. ®
Sponsored: Minds Mastering Machines - Call for papers now open