iPhone 5 adaptors goldrush begins
Conversion kit manufacturing mother lode
As Apple's iPhone 5 packs an all-new Nano Sim, those with two handsets will probably need a fresh Sim card adaptor. These have already hit the market, of course.
Packs of Nano Sim adaptor trays featuring conversions between all three formats have started to appear on Amazon, in fact many have been available for over a month, as we've been inundated with emails recently from Chinese manufacturers all set to deliver their miniature plastic clippings.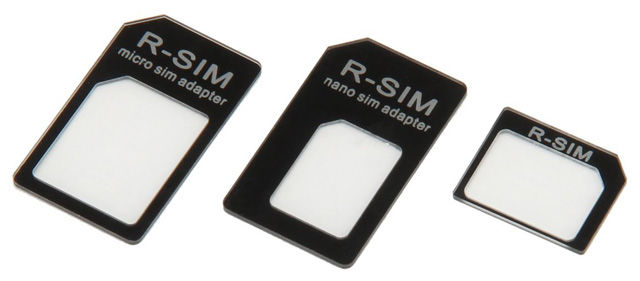 Prices vary from pennies to pounds with the likes of 'Touchglobal' offering a pack for 50p and German manufacturer Visionaer flogging its own Nano to Micro converter for a whopping £8.
Bear in mind that if you plan on splashing out on an iPhone 5, you'll want a dock converter or two as well, as the latest Cupertino handset has, indeed, shrunk its charging port, as widely rumoured ahead of launch.
The new "Lightning to 30-pin adaptor" cables will set you back £30 from the Apple store with the slightly cheaper chunky adaptor costing £25. Hardly cheap, but for iOS fans probably the lesser of two evils if the choice is to buy an Apple adapter or buy some fancy new docking gear. ®

Sponsored: Application managers: What's keeping you up at night?