RIP Howard Strowman: The stock doctor
Industry, friends and family mourn IT channel hero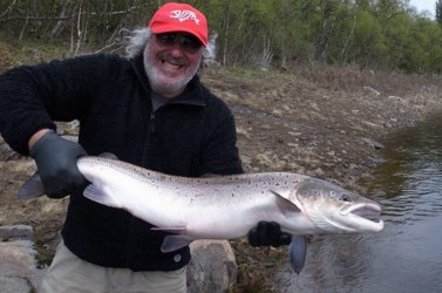 Obituary The career and life of Howard Strowman, who died in a motorbike accident this weekend, mirrored the ever-changing fortunes of the UK's high-tech sector.
The crash happened in North Wales on Sunday, 9 September, and he was airlifted to hospital with severe injuries. He died on Tuesday morning aged 67.
Strowman set up PST Group in 1973 - later to become WAM - as a specialist distie disposing of excess stock for photographic vendors, though he had worked in the sector 10 years prior to that after leaving school.
He came to the computer IT industry a decade later, pulled into it after a relationship with WHSmith extended to PCs - the retailer wanted to clear out a batch of Advanced 68P systems made by Ferranti that it could not sell.
In an interview with Microscope in the early 2000s, Strowman said this had been the first PC deal he ever made but not long after he was called by Apricot to help it offload Apricot Portables.
"No one had the money to offer that service and I thought 'this is peanuts, this is where I should be'. There was suddenly a need for PST. I put the 20 years I had done in the photographic business to one side. "
Excess stock wholesalers or brokers tidy up the kit vendors can not sell either because it is end-of-life or just unwanted, and are tasked with finding a buyer that will not disrupt channel partners.
Strowman's first big deal was for 160,000 Sinclair Ql PCs from a pre-titled Alan Sugar – Amstrad swallowed Sinclair when Sir Clive's firm ran into trouble.
Strowman was described by one friend as the man vendors didn't want to be seen with, as his presence was a tacit admission of a failure on their part – they had stock woes which meant some people didn't want to buy their kit.
"Howard sorted out problems, large stock problems, IBM, HP, Digital, Compaq, Citizen, Commodore were all customers of his but never wanted it known," said Mark Kahr, purchasing director at Micro P.
"He was a man of integrity and never bought product for what it was worth – he was the original 'pennies in the pound man'," Kahr added.
Strowman was flying high in the '80s and '90s as the industry was banking high double-digit growth but there was still a need to find home for unwanted kit.
He diversified into standard distribution and reserve logistics or return merchandise authorisation (RMAs) as vendors got more professional about dealing with excess inventory rather than panicking at the last minute to clear stock.
PST Group was hit by a £500,000 bad debt in 2004 that forced it into administration, but Westcoast chairman Joe Hemani snapped up the business and it became Westcoast Asset Management (WAM). Strowman remained on board as CEO.
WAM's services also include recycling refurbished kit, wholesaling and export re-marketing services – and last year WAM Europe was launched.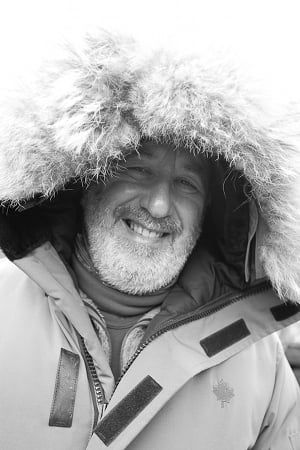 Howard Strowman
Image kindly provided by Tarquin Millington-Drake
Tributes have poured out of the industry with Alex Tatham, sales and marketing director at Westcoast, describing Strowman as a "channel personality, a true character and a wonderful colleague".
"To say that he will be missed understates the loss of Howard - the full extent of this tragedy will be felt time and time again as we carry on through this difficult period," he said.
Conrad Mohr, partner at excess inventory player IT Industries, said that Strowman was one of the founding fathers of the IT channel. "Without Howard I don't think I'd be in this business.
"Everyone followed the trail he blazed, he was a character, his passing is a real shocker," he told The Channel.
However as well as the shrewd businessman that many in the industry remember, Strowman was also a showman in the greatest sense.
He was renowned for his love of the high life and enjoying the results of hard work - he had a penchant for large cigars, was known to wear a fur coat on occasions, liked a luxury car or two and was a keen fisherman.
People that knew Strowman say he would charter helicopters in Russia with friends to go salmon fishing on the outskirts of Alaska, living in a log cabin for a week at a time.
Strowman was aware of his flamboyant style: he once assured a prospective business contact he was meeting for the first time at Manchester airport that he would be instantly recognisable.
Sure enough he stepped off the aeroplane in a body-length wolfskin coat and tight curly hair, and was approached by the contact immediately.
Industry veteran Ian French said: "He was a friend for 20 years and was a funny very bright guy who made money from anything and told the greatest and worst jokes ever".
Another long term friend, Northamber chairman and CEO David Philips was shocked and devastated by Strowman's death.
"Howard was one of the best friends I ever had," he told The Channel.
The industry seems somehow to be a little less vivacious today, a little more homogenised, they don't make 'em like Howard anymore.
He is survived by wife Trina and sons Jack and Max. ®
Sponsored: Minds Mastering Machines - Call for papers now open