EMC slashes channel training fees to woo resellers
Vows to stop using sessions as a profit centre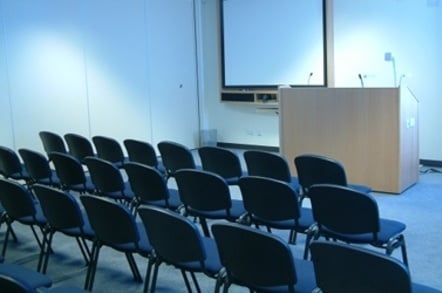 EMC says it will no longer seek to profit from holding IT channel training sessions, but said that only a select band will get courses completely free of charge.
This is the latest change in the storage goliath's efforts to court resellers as it limits the role of the direct sales team to 150 ring-fenced enterprise accounts. It has already passed previously direct account to partners.
Terry Beale, UK and Ireland channel director at EMC, said: "We have started to look at [reseller] training. Rather than trying to make a profit out of it, we are going to charge as low [a fee] as we possibly can".
"There will always be a charge for training but where we need to go after a market rapidly ... there are certain instances where we will not charge," he told The Channel.
This freebie is limited to a handful of resellers in the first instance, partners that have agreed market share aspirations with EMC, specifically in the sub-£75,000 mid-market segment.
EMC said it does not have unlimited resources: "We can only do it in a certain space and will pick one that gives the best returns," said Beale.
He said EMC had realised resellers want to build services practices "and part of our role is to help partners transform their business and put more emphasis on training for consulting, implementation and break fix".
The storage company outlined its Rules of Engagement in the spring: no direct sales in the channel segment, no quoting channel customers and no pilfering deals that have been registered by dealers.
As previously revealed, EMC will not pay commissions to direct sales peeps that win deals from resellers in the channel designated segment, but Beale said this starts from January.
"If we disrupt anything we've said [in] the Rules of Engagement, EMC will take ownership: not just the channel organisation but EMC corporate... It has got to be bred into the culture," he added.
Building a well-functioning channel has become more important to EMC since its long-running relationship with Dell went off the rails after Dell acquired Compellent and EquaLogic and stopped reselling EMC kit. ®
Sponsored: Minds Mastering Machines - Call for papers now open