Haynes Build Your Own Computer book review
Manual upgrade
Legacy issues
You might be expecting a load of product placements and components chosen by corporate endorsement, however, I wholeheartedly approve of the choices made by MacRae and Marshall, seeing as their Intel system shares remarkable similarities with my recent build.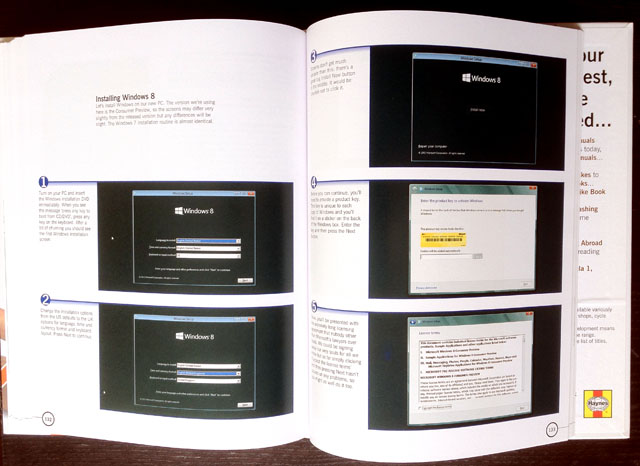 Up to the minute instructions: Windows 8 is covered too
My one and only particular gripe with this book is the way in which older technologies are discussed in the technical examples before they are introduced in a historical context. For instance, PCI-e is explained to be the de-facto standard for graphics interfaces, but a few pages on AGP is introduced in an example dealing with bus speeds. Only after the concept of bus speeds and multipliers has been covered, is it clarified that AGP is an old technology that has now been superseded.
This is the problem with writing books on ever changing technology, not all of the examples get properly updated in every edition. However, by the time you've finished reading I'm pretty sure even this wouldn't cause much of a setback. Bear in mind though, that the reference to AGP and PCI GPU pairing for multi-monitor support on page 58 is seriously out-dated and needs to be revised. In fact these points are the only things holding me back from giving the book top marks.
Verdict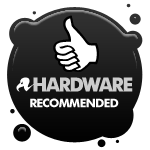 The real question that must be asked about this book is; can you justify spending the £22 RRP on information that could be found for free on-line? As far as I'm concerned, this is a very concise source of information that could be a valuable learning tool for those who find most such information too technical. For the technically-minded parent, who wishes to embark on a PC building project with their offspring, it's an ideal reference that you don't even need to power up to get started with. ®
More Computing Reviews

Raspberry Pi
ARM PC
AMD and Intel
extreme desktop CPUs
AMD and Nvidia
extreme GPUs
Intel Ivy Bridge
Core i7-3770K
quad-core CPU
Best and the Rest:
ARM Mini PCs
Sponsored: Minds Mastering Machines - Call for papers now open

Haynes Build Your Own Computer book review
Timely educational supplement for novices and enthusiasts in need of practical advice.