Archos 101 XS 10.1in Android tablet review
Magnetic keyblet combo, anyone?
Jelly tots
Running the show is Android 4.0.4 in near enough vanilla form and Archos has committed to a Jelly Bean update before the end of the year. Also on the software side you get the excellent OfficeSuite Pro 6, which is worth a tenner and Archos' own video and music players that not only support UPnP and SMB networking but, in the case of the video player, all manner of file types including VOB and TS and most common subtitle types.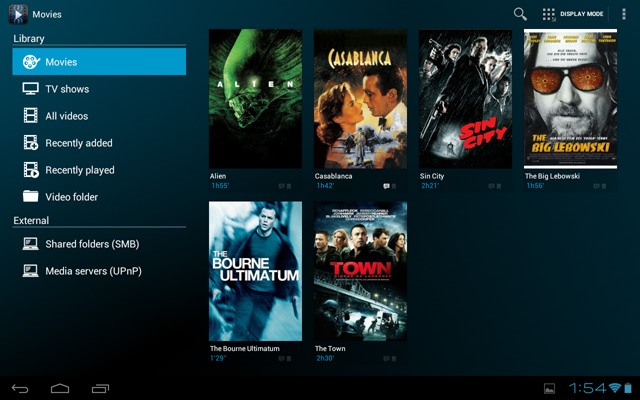 On-board movie player supports a wide range of formats
The battery fitted inside the tablet is rated at a rather puny 6800mAh, another sacrifice to the twin Gods of weight and thinness, which means you are looking at no more than 5 hours 30 of HD video playback or around 7 hours of more general use with the Wi-Fi on.
If the Archos 101 XS sounds like a good idea but one that's just a bit too big – or at £299 too expensive or has the wrong aspect ratio screen – there will be 16:9 8in and 4:3 9.7in variations on the theme along in the next few months. If the 97XS hits the shelves for £250 or less, I reckon that could be the one to buy.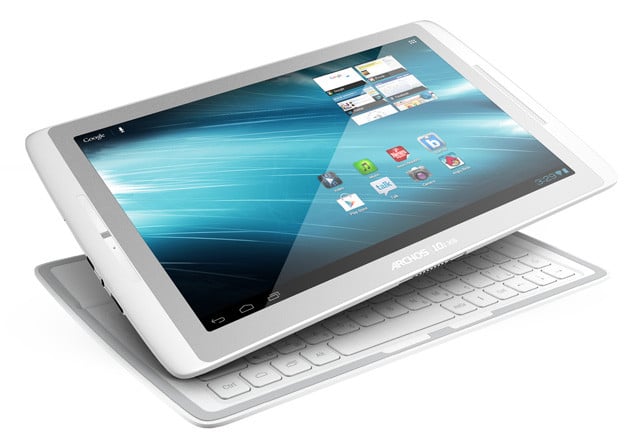 A likeable and affordable keyblet combo
Verdict
After a week with the Archos 101 XS I find myself rather fond of it. This is thanks mainly to the clever and well executed coverboard design and the keyboard which is impressive for something so thin and light. The tablet part won't keep the engineers at Asus awake at night, but remember for the price of a Transformer Pad, you can buy an Archos 101 XS and two-thirds of an 8GB Nexus 7. ®
More Tablet Reviews

Samsung
Galaxy Note 10.1
Acer
Iconia Tab A510
Asus
Transformer Pad
Infinity
Android 4.1
Jelly Bean
Google
Nexus 7
Sponsored: RAID: End of an era?

Archos 101 XS 10.1in Android tablet review
A quirky and inventive take on the transformer tablet idea