Archos 101 XS 10.1in Android tablet review
Magnetic keyblet combo, anyone?
Angle poise
The downsides of the dock/tablet design are the lack of screen angle adjustment, no battery in the coverboard and very shallow key travel. But something has to give in the name of reduced size, weight and price. While the keyboard may be a bit cramped and shallow, the layout is well thought out with plenty of Android-specific shortcuts and handy foreign letters marked on the keys.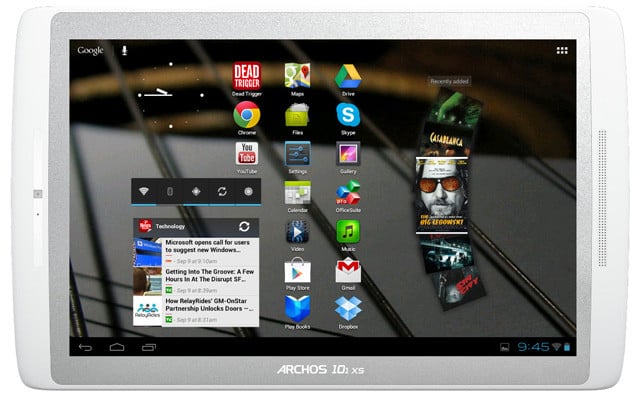 Home screen
OK, so the Transformer keyboard is better, but the Archos coverboard is certainly an improvment on many third-party Bluetooth keyboards or no keyboard at all for that matter. Yet when it comes to ports and connectors, the coverboard only has a microUSB slot, so you can connect it to mains power and use it as a charging stand, as well as a keyboard. The tablet has the expected microUSB (On-The-Go), mini HDMI and MicroSD slots.
The Archos 101 XS uses the the same dual-core 1.5GHz TI OMAP 4470 processor with 1GB of RAM as the recently announced Kindle Fire HD. It's a chip that Jeff Bezos said is better than a Tegra 3 but this is not the time or place to start getting bogged down in comparative floating point operations per-second (at 34:48).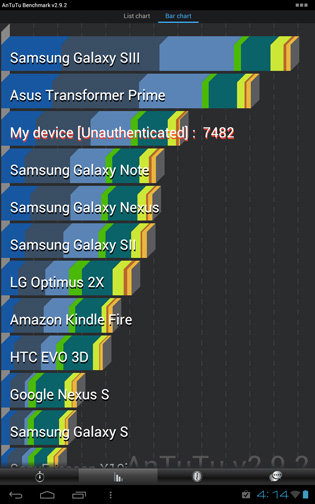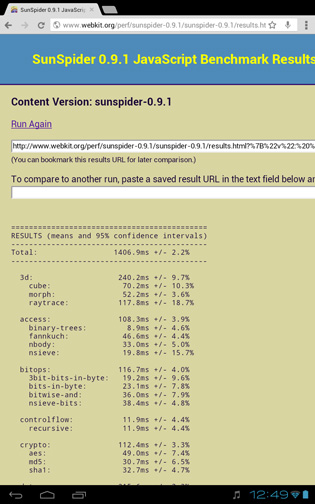 AnTuTu and Sunspider results
According to the AnTuTu benchmark numbers the 4470 is similar in performance to the basic 1.3GHz T30L Tegra 3 and, in use, the Archos 101 XS feels very much the same. That means the tablet is more than capable of keeping up with the Tegra 3 Joneses, and will do everything you want it to including playing the latest games and 1080p video. Using Chrome, the 101 XS also returned a very impressive Sunspider browser speed score of just over 1400.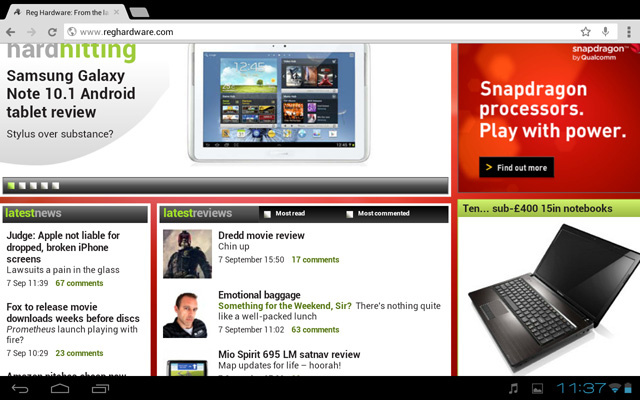 Chrome browser
The one howling failure of the 101 XS is the speaker - my God but it's a shallow, raucous and grating affair. It's plenty loud enough but that just gives it more scope to drag its sonic talons across your eardrums.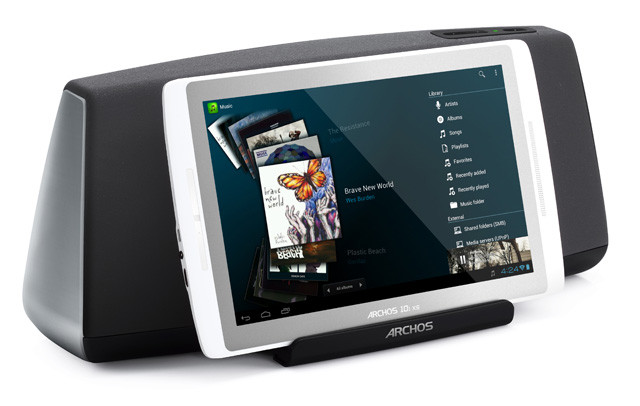 Speaker dock coming soon
Where the left hand speaker should be is a 1.3Mp webcam – the 101 XS only has the one camera – but frankly Archos would have been better advised to double the speaker count and move the webcam. That would make it easier on both the eye and ear. Thankfully, there is a bespoke speaker dock coming soon.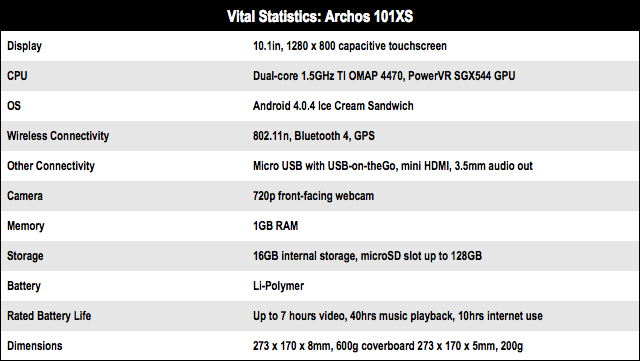 Sponsored: Minds Mastering Machines - Call for papers now open