Kelway Holdings sales shoot up despite recession
But acquisition of ISC sends costs through roof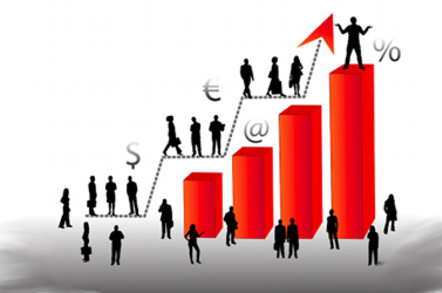 Kelway Holdings sales shot up in fiscal year ended 31 March - no mean feat in he dire economy - but the acquisition of ISC caused costs to swell and working capital ratios were hit.
The parent of acquisitive London-based Kelway UK grew turnover 34 per cent to £350.7m including a full year's worth of trade from ISC Networks, acquired in December 2010, with the reseller claiming organic sales accounted for 15 per cent of this rise. In the year ended 31 March 2011, ISC turned £70m.
Kelway Holdings' accounts filed at Companies House show £301.6m of sales were transacted in the UK, up from £231.6m in the previous year.
Export sales to Europe were up 47 per cent to £26.4m and to the Rest of the World grew 100 per cent to £22.6m.
Split by group business class: workspace revenues grew 50 per cent to £121m; solutions accounted for £121.7m up 12.7 per cent; software climbed 41.2 per cent to £52m; services rose 55 per cent to £54.5m; and marketing sales more than doubled to £1m.
Gross profit grew by 24.3 per cent to £57.5m and SG&A costs rose by 28.6 per cent to £47.9m.
Operating profit grew by 13.4 per cent to £9.6m but interest expense rose by 120 per cent. Loan repayments rose up to £5.2m from £220,000.   Group cash flow statement shows net cash outflow before financing of £12.2m compared to £7.5m last year and net debt rising to £21.5m, up from £8.4m.
Much of this is attributable to a net cash outflow from operating activities of £4.3m, higher interest charges, capital expenditure, corporation tax, cost associated with the purchase of subsidiary undertakings and deferred considerations of £3.4m as well as loan repayments.   Cash balances at year end within the operating company of Kelway UK Ltd dropped from £11.8m to £641,000.   Headcount rose from 486 to 742 with resultant salary costs rising to £45m, a spike of some 39.5 per cent.   It may be that a period of adjustment and alignment is needed before Kelway - which has acquired Elcom, Panacea Services, Repton, SAM Practise, ISC Networks and BSS - makes its next purchase. ®
Sponsored: Minds Mastering Machines - Call for papers now open