HP preps designer desktops for Windows 8
Claims world's slimmest all-in-one PC
HP has announced the world's thinnest all-in-one desktop PC and remains prepared for Windows 8 with the addition a touchscreen model too.
The HP Spectre One, so the company claims, is the slimmest AIO machine on the planet, at a mere 11.5mm thick.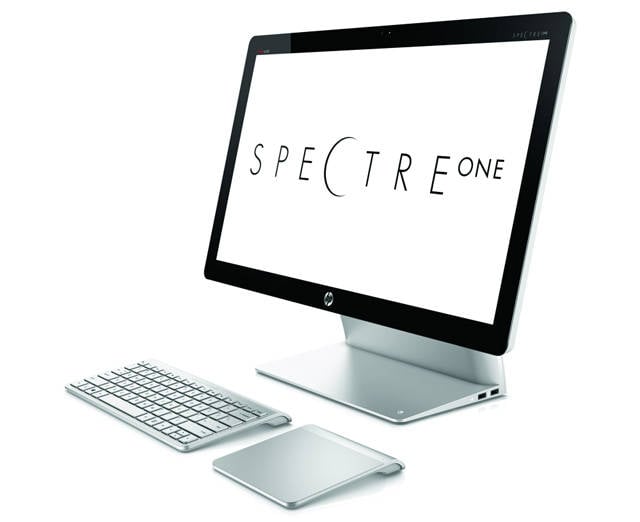 The slim beast features a 23.6in flush-glass display, runs on the latest Ivy Bridge Intel processors and packs a 1GB Nvidia GPU. There are plenty of ports including two USB 2.0, two USB 3.0, HDMI in and audio out and there's NFC functionality too, for easier mobile connectivity.
While there's no touchscreen ability to this display, the company offers a sleek trackpad instead, that's easy to mistake for Apple's Magic model, which should suffice for Windows 8 adoptees.
Next up is the HP Envy 23, which boasts a 23in display with 10-point multitouch capabilities. This model also has theh option of an ExpressCache SSD, but if it's capacity you're after the Envy ticks this box too with configurations offering up to 3TB of storage.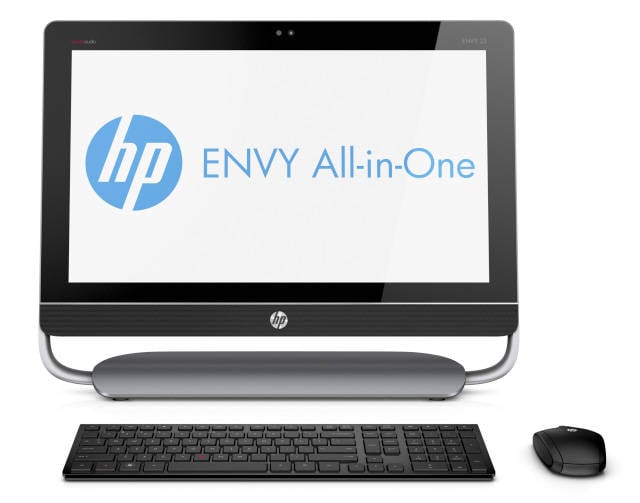 HD webcams, a variety of HP software and, of course, Beats Audio, are all on board these models to entice punters that expect more than looks alone to get them to part with their hard earned.
The HP Spectre One hits shelves in mid-November starting at a penny shy of £1200. The HP Envy 23 will be available form late October starting at £750. ®
COMMENTS
Hmmm... Spectre...
(from dictionary.com)
2. A mental image of something unpleasant or menacing.
Yep, sound like an HP desktop!
@Smithson -
Agreed.
Really and truly I'd even prefer something that is "user-serviceable" to some extend, and where I have the choice of maybe popping a card or so in, if I need to . . .
Is slimness really important in this kind of machine? Personally I'd rather have it thicker but without that massive foot/leg where all its laptop components are undoubtedly crammed.
HP has hopefully paid their 30% iTax
because I see a "blatant copy of our intellectual property" coming up.
Can someone explain to me why you would want to have a trackpad on a desktop machine as opposed to a mouse? Seriously, I don't get it.
Don't ask HP because they don't know why either. They just saw Apple doing it and decided to rip off their design, but that's ok right?