Coding may not make national curriculum
Ministerial decision coming in August, but Ministers mostly oblivious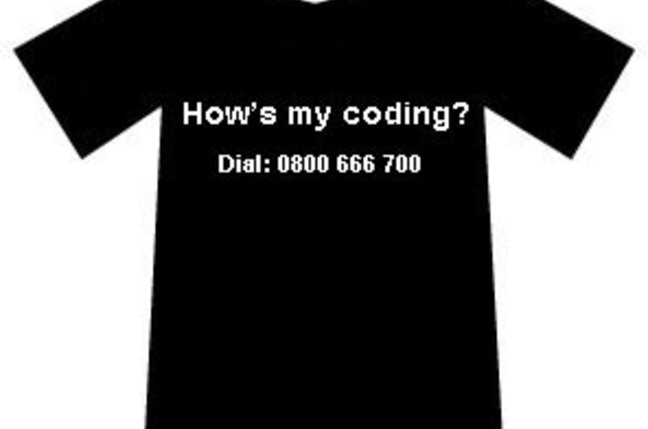 Software development may not be taught in Australia's high schools, as it is not a core part of the nation's new national "Technologies" curriculum.
The national curriculum is a new project, founded in 2009, aimed at developing a national curriculum for all schools from kindergarten to year 12. The project is run by the Australian Curriculum Assessment and Reporting Authority (ACARA).
Maths, science, history, geography languages and the arts curricula have already been completed or are very near to completion.
A first draft of a "Technologies" curriculum is currently being written and is due in early 2013.
The term "Technologies" is a catch-all for almost any activity that could conceivably involve the use of a modern machine. At paragraph five in the Shape of Australian Curriculum, Technologies (PDF) paper, released in August, that outlines the content of the curriculum the concept of "Technologies" is explained as follows:
"We depend upon technologies for food and fibre production, communication, construction, energy and water management, health and wellbeing, knowledge creation, information management, manufacturing and transportation."
There's also special reference to information technology:
"Information and communication technologies, and social media in particular, have increased the pace of change and transformed learning, recreational activities, home life and work. They have provided new ways of thinking, collaborating and communicating for all ages and abilities. The now ubiquitous nature of digital technologies resulting from digitisation, the miniaturisation and embedding of microelectronics into a range of products, and wireless networking means that students of all ages and abilities expect to be able to play, learn and study anytime and anywhere."
The draft calls for students in Australian schools up to year 8 to study two subjects, "Design and Technologies" and "Digital Technologies". The paper explains the differences in paragraph 32:
"The key difference between Design and Technologies and Digital Technologies is the relative emphasis on design thinking and computational thinking. While both are utilised in each subject, Design and Technologies has a strong focus on design thinking, the application of the design process and producing (making) solutions to design products, services and environments. In Digital Technologies the focus is on the use of digital systems, information and computational thinking to create solutions for identified needs and opportunities."
Once kids hit year 9, they'll have a chance to specialise, with the paper envisioning two possible streams in the Digital Technologies curriculum. One will be called "Information Systems" and the other "Software Development ".
Whether those electives will be offered is, however, up for debate between now and a meeting of state and federal Education Ministers sscheduled for December 2012.
The Register last week contacted Education Ministers in New South Wales, Victoria, West Australia and Queensland, asking if they support the introduction of a Software Development course in late secondary school. Only Queensland's Paul Langbroek has responded at the time of writing. Langbroek pointed us to Queensland's response to the draft (PDF) which is critical of the two proposed streams which it calls "an artificial separation".
We also asked Ministers if they will take up the option to add to the Technologies curriculum, as is possible under the processes operated by ACARA. Again, we have received no response to that question
The good news is that even if coding doesn't make it onto the curriculum, the proposed content of the Digital Technologies course appears to cover many topics that could help students aspiring to work in information technology. At paragraph 58 of the paper, the course is explained as follows:
"They develop understanding of the relationship and interconnectedness between the components of digital systems in authentic situations. They consider social, cultural, legal, environmental and ethical issues. They use computational thinking methods and strategies to understand and solve information problems. They develop conceptual, collaborative and technical skills to systematically create information processing solutions (such as means of communication, databases, digital media, robotics, transactions and websites) for specified audiences, end users, clients or consumers. They learn to operate and manage digital systems to locate, manage, organise, analyse, represent and present information; create digital products; troubleshoot, control and monitor processes and devices; communicate with others; and support computational and design thinking and production."
The paper is, however, silent on the content of the proposed Software Development course. The Reg has requested interviews, through ACARA, with those writing the draft of the Technologies curriculum to learn more. Those requests have not, to date, generated a response. ®
Sponsored: RAID: End of an era?