Tivoli Audio Model 10+

This likeable bigger sibling to the PAL+ (below) has a heftier construction, though it loses the rechargeable battery, so you can't take it into the bathroom or garden. It's still diminutive in size but the sound is great, as if the radio is all speaker driver and little else. It has alarm timers for bedside duty and a slim remote control.
At the back are an array of sockets, including one for an optional second speaker, converting this mono radio into stereo. You can also add a subwoofer, change the rod aerial for a rooftop connection, and there are aux in and recorder out jacks, plus a curious 'mix in' that blends the aux in with the radio tuner's audio.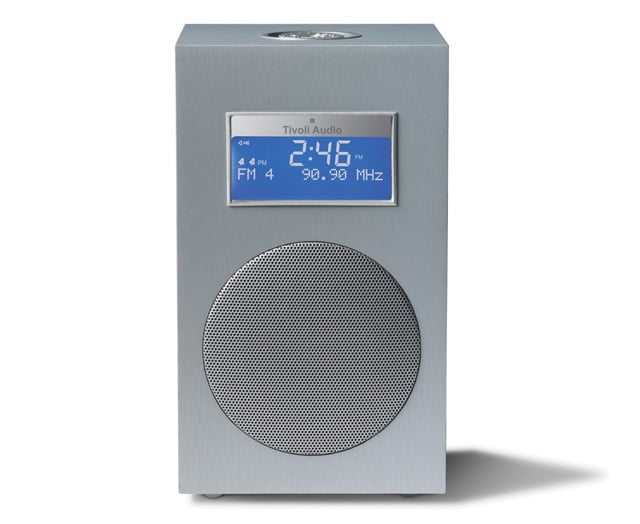 Reg Rating 75%
Price £269
More info Tivoli
Tivoli Audio PAL+

The 'Portable Audio Laboratory' does double duty as a perfectly respectable table radio but it is also supplied with a built-in rechargeable battery for true portable use. It boasts designer looks, available in numerous colours, a tiny footprint (just over 9cm square), simple push-wheel control and an auto set-up.
There's a remote control, alarm/sleep timers and aux input, but no iPod or phone docking ports. Its sound is only mono, but given its size, the audio is excellent. It's not just design over substance. That said, it is expensive, but there will be plenty of folks for whom this discrete, compact radio will be just right.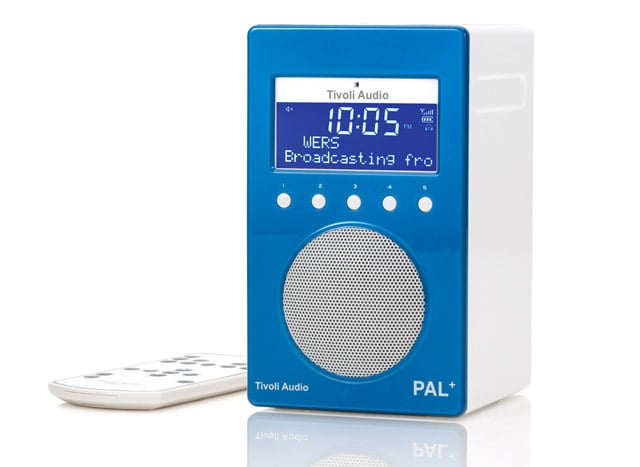 Reg Rating 75%
Price £249
More info Tivoli
COMMENTS
this is radio
Worth nothing more than a £19.99 jobbie from asda. I suppose the idiots actually paying 249 are the same fools who think we need more radio than radio 4, test match special and world service.
"To suit all budgets?"
A quick trip to Amazon revealed a lot of sub-£100 digital radios (some as low as £24).
What happened to the reviews for these?
Re: "To suit all budgets?"
That, surely, is a better investigation for a reviewer: out of all the sub £100 gadgets, which ones aren't going to fall apart in a week?
Honestly, El Reg, you keep doing this. No one has any bloody money, so we need to know how to squeeze every last penny.
Re: this is radio
When I read the article "to suit all budgets" i thought to myself, I bet the cheapest one will be around £100 and I was spot on, the writers here are out of touch with reality when it comes to some peoples finances.
never ever
gonna buy nything over £50 its just a radio