Windows Server 2012: Fickle pricing smacks Europe, Oz, Japan
'Market dynamics' mean you'll cough up more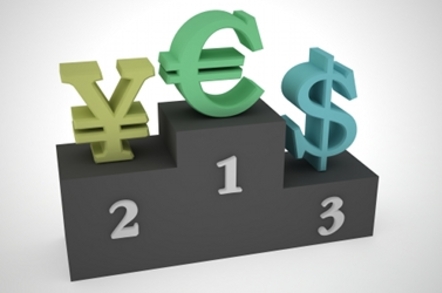 The launch of Windows Server 2012 this week has again highlighted the pricing disparity confronting Microsoft customers across the globe, but it seems dear old Blighty has got off relatively lightly.
A spotlight was shone on the firm's software costs earlier this year when Redmond aligned EU pricing to the euro, resulting in some fairly substantial hikes in the UK, though this turned out to be less severe than first forecast.
Sources in Microsoft's channel are questioning why it does not base its prices in US dollars to truly level the playing field globally, with the vendor's pricing tool revealing the sweeping differences.
Selecting for example a Microsoft Windows Server Standard Single License/ Software Assurance Pack OPEN 1 License No Level 2 PROC, US customers pay $1,324 – as do folk in Singapore, Malaysia and Hong Kong.
This compares to £1,118 in the UK which equates to $1,778 and is a little over 34 per cent more expensive.
But our counterparts across the, er, English Channel, need to cough a bit more, stumping up €1,417 ($1,789) for the OS.
This however is a far cry from our friends in Oz or the Land of the Rising Sun, who have to pay a serious premium: Au$2,356 ($2,413) and ¥255,000 ($3,250) respectively.
This software is download only, there are no distribution costs and prices exclude tax.
"Can you think of a reason they [Microsoft] can get away with this?" asked one Microsoft partner.
A Microsoft spokesman sent a canned statement: "We make price decision based on numerous factors, such as local market dynamics. Our overarching goal is to maintain price stability for our partners and customers." ®
Sponsored: Minds Mastering Machines - Call for papers now open