Huawei Enterprise's Muscles-from-Brussels Vanhamme scrams
Exit sparks hunt for new Europe channel chief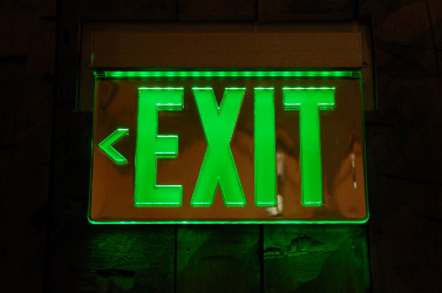 Huawei Enterprise is already operating with a caretaker in the UK, and now an interim boss is about to take control of the European channel after the current chief Dominique Vanhamme leaves today.
Back in May Simon Culmer upped sticks after 10 months as veep of Huawei UK. As he left to head up Avaya's local operation, Culmer fired a parting shot, claiming he did not feel "empowered" by China HQ to drive business.
Talking to The Channel, Vanhamme, who joined Huawei Enterprise around a year ago, echoed some of the sentiments about bureaucracy but insisted the decision to part was mutual and on good terms.
"The first priority was to build country-level management teams and recruit resellers and distributors. The next job was to put in place business accelerators and that is where we had a difference of opinion," he revealed.
"I was constrained by a lot of things so that true responsibility [as veep for channels] was not in place ... the business was massively controlled by HQ but needs to adapt to the European market," he said.
"I reached a point where I could not see the future I wanted to drive and the management saw things differently, [but] we are leaving on good terms," he claimed.
In calendar 2011 Huawei Enterprise grew revenues 57 per cent worldwide to $1.46bn. At group level sales were up 11.7 per cent to $32bn, but net profits sank nearly 53 per cent to $1.85bn. Huawei Enterprise's bottom line was not split out.
This drop in group profits was due to the heavy recruitment activity and a 34 per cent hike in group R&D to $3.7bn, the firm claimed.
Vanhamme said the targets set by senior Chinese execs last year for 2012 were very aggressive and did not take into consideration the heavy recession in Europe but he said the numbers were "not the deciding factor".
"As a start-up, targets overall were [reached], we had booked success and the pipeline is healthy, but we were not at the level expected."
The Channel understands senior Huawei figure Aartong Wang is handling the channel business until a permanent successor to Vanhamme is found.
But both Huawei and Vanhamme refused to confirm the name of the caretaker. ®
Sponsored: Minds Mastering Machines - Call for papers now open