Ex-pat IT pros have oversized packages
Japan and India pay more, but your wage may go further in developing nations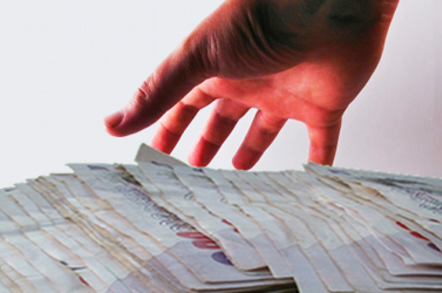 Ex-pat IT bosses working in Asia receive a gross pay package of more than $230,000 (£144,566) a year on average, but those fancying relocation may be better off financially if they head to less well-known parts of the region, according to new research from ECA International.
The consultancy, which helps firms manage international assignees, has released its latest MyExpatriate Market Pay Survey, revealing that Japan is home to Asia's largest ex-pat packages with an average of $374,000 (£235,000).
Second came India with an average just shy of $300,000 (£188,569) followed by Korea and Hong Kong who both hit around the regional average.
However, headline pay rates can be deceiving, as ex-pat compensation packages typically combine take-home pay, benefits and sometimes extra adjustments for tax, according to ECA's regional director for Asia, Lee Quane.
In Hong Kong, for example, a healthy package of around $230,000 may actually be eaten up by international school fees, accommodation and other costs to the point where the amount given to an employee in benefits outweighs their take-home pay.
Similarly, Japanese cities have some of the highest costs of living anywhere in the world.
Ex-pat IT professionals might instead find better financial incentives are offered to them in developing markets, Quane told The Reg.
"To a certain extent it's about whether packages include allowances designed to incentivise you to go to a location. Hong Kong and Singapore don't because they don't feel they need to incentivise you," he said.
"But places like India, Korea, Vietnam and Thailand include some kind of hardship allowance – a pure financial incentive which makes sure that person is better off."
India, for example, has seen salary hikes of around 18 per cent over the past year, closely followed by Indonesia and Vietnam, ECA said.
Salaries aside, those locations may also offer more opportunities because local companies cannot rely on a well-trained local IT workforce to fill those senior roles, said Quane.
In any case, the fat cat packages of old are on their way out, with "home based" deals – where the individual is compensated so they are earning the same amount where they end up as they would have at home – generally rare these days.
More commonly ex-pats will be paid according to local market rates, with the potential of those added incentives in 'developing' locations.
"Just because you have a really high pay package in Japan doesn't mean you're better off," Quane argued.
"It's what you can buy with your salary that matters. You might not be much better off than someone in Cambodia." ®
Sponsored: Minds Mastering Machines - Call for papers now open