CIOs urged to take BYOD pleas with pinch of salt
CIOs can get away with it and satisfy the meddling kids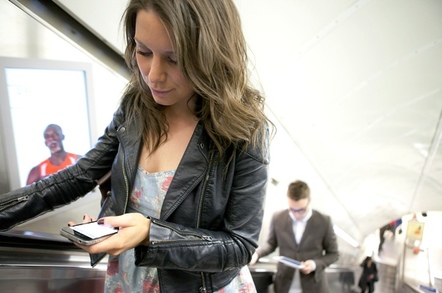 When it comes to implementing mobile technologies inside and outside of the company, plan, plan and then plan some more, but don't listen too hard to your customers or users, a panel of top IT leaders has advised.
Speaking at the CIO Executive Summit 2012 in Hong Kong this week, CIOs from a variety of industries explained that IT bosses have been put on the back foot by Generation Y workers who expect and need to use consumer technologies to be effective in their roles.
"From an internal users' point of view the mobility path will be a real challenge and we need to act fast," argued Sunny Lee, executive IT director for the Hong Kong Jockey Club.
"The younger generation of workers are saying this is almost a given … because they're so used to using their smartphone for business. So if you want to keep them happy you need to offer it."
Mike McCarthy, regional head of Global Infrastructure Services for RBS, agreed IT is under greater pressure from its users than ever before but argued that consumerisation is so game-changing that tech bosses need to have their processes and policies carefully worked out first.
"The challenge for IT is to remain relevant and contemporary but to be aware of the sensitivity of data and to make sure you don't get caught up in the enthusiasm of a mass market phenomenon."
The panel was split on exactly how much personal choice should be given to employees regarding the devices they use at work.
Henk ten Bos, CIO of Ageas Insurance, explained that BYOD plans are only being considered for senior management at the firm, while Sarabjit Anand, head of tech management at Standard Chartered in the region, said Hong Kong's regulatory guidelines do not allow banks to enable personal mobile computing devices.
However, the bank was one of the first in the world nearly two years ago to offer its employees around the world the choice between a corporate BlackBerry or an iPhone.
It has also been blazing a trail with a range of internal apps that have helped smooth business processes, although the key to this strategy too was careful planning, explained Anand.
"Internally adoption has had nothing to do with the age of our employees. The apps we are developing allow front lines to be more mobile, approve transactions on the go and interact with customers," he added.
"Up front we set up an R&D lab. We had a very focused approach, appointing an enterprise head of mobility – the basic steps we did up front helped us to move faster."
The panel was agreed B2C apps could keep customers happy, save money on call centre costs and even promote sustainability by saving a few trees' worth of paper, but cautioned CIOs to exercise some restraint when deciding on their mobility strategies.
"Listen to what your customers and users say but don't take them too seriously," argued Sunny Lee.
"Everyone is so subjective about consumer technology you will be bombarded with noise. You need to have a good team behind you to help shape your requirements going forward." ®
Sponsored: Minds Mastering Machines - Call for papers now open