WD touts slimline external HDDs
Shaves 2mm off the Mac version, adds £8 to the price
"Skinny external hard drives for all!" shouted Western Digital today while launching an 11mm-thick USB 3 unit.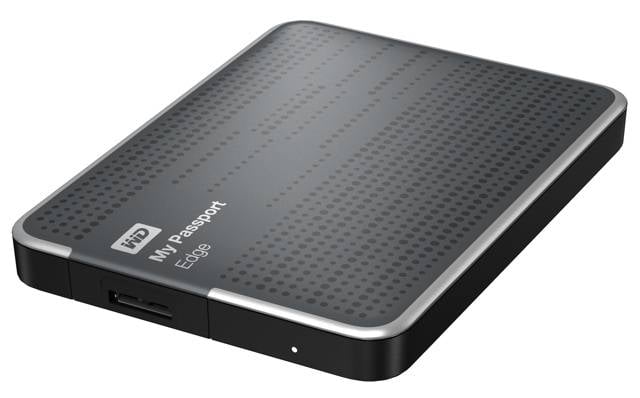 The WD My Passport Edge, available in separate NTFS format for Windows boxes and Journaled HFS+ for Mac OS X - the latter has an aluminium edge for extra fanboy appeal - offers 500GB of svelte storage, courtesy no doubt of WD's own 6.8mm-thick single-platter Scorpio Blue HDD.
Since either drive can be easily reformatted for use on alternative platforms, Windows buffs might want to consider the Mac model since it's 1.8mm thinner than the 12.8mm-thick NTFS drive. You'll have to work without WD's back-up software bundle though, missing from the Mac disk.

Got a computer like this? Then WD will charge you more
But when WD charges more for the Mac drive - £94 to £86 - perhaps Mac fans, let alone Windows users, should actually opt for the slightly thicker PC version. ®
COMMENTS
500Gb is pretty small
Ooh, look at my little one. Not only is it small on the outside, but it has little capacity either, barely enough for a time machine backup.
2.5" HDDs today are at 500GB per platter:
7mm 1 platter
9.5mm 2 platter - standard laptop drive, 1TB
12.5mm 3 platter
15mm 4 platter, 2TB