Build a bonkers home cinema
It's showtime
Kaleidescape Movie Server System

In the ultra high-end home theatre of tomorrow, there's no place for tin-pot media players or conventional disc spinners. You need just one source: a movie server. And when it comes to user experience, product design and all-round covetability, Kaleidescape has this market nailed.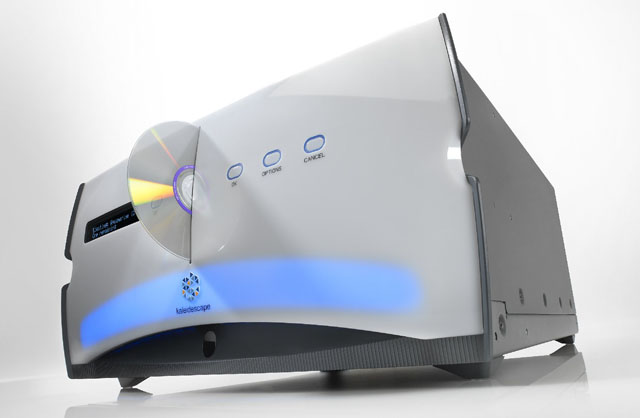 Disc vault
At the heart of our Kaleidescape system is the Disc Vault; it's here platters reside after they've been ripped. While discs can be ejected from the Vault's carousel at anytime, you'll not be able to access the digital copy when they're AWOL. Our chosen DV700 can store 320 titles (be they Blu-ray, DVD or CD), additional Vaults can be daisy-chained as required.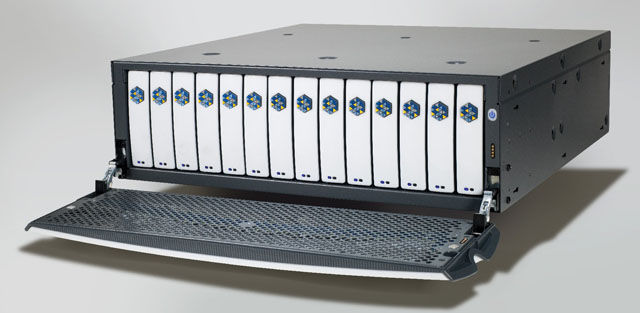 3U server
The bit-for-bit file copy is stored on a separate 42TB server which uses proprietary RAID-K storage technology for redundancy protection (that copy of Howard The Duck is priceless, after all). There's enough room here to back-up 900 Blu-ray discs or 5,400 DVDs. The final link in the chain is the Kaleidescape player. The brand's top of the line M500 streams directly from the server, or can play physical platters locally if you're feeling a bit retro.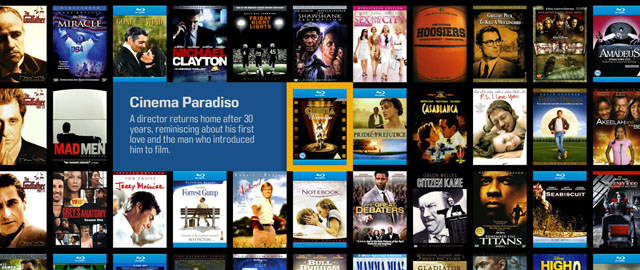 Content covers display
The Kaleidescape user experience is the next best thing to having Mark Kermode on speed dial. The sleeve art display makes browsing irresistible and movies load instantly. As a bonus, the system also has a native cinemascope display, which as it happens will match our chosen display perfectly.
Paris Rating 90%
Price £32,052
More info Kaleidescape
Pro Audio Technology amp and speakers

Specifying speakers exclusively for bonkers home cinema use is not the same as choosing them for hi-fi. At the minted end of the AV market, they have to be able to play sweetly at a reference level of 85dB, and peak at 105dB without breaking a sweat. This typically means very different sensitivity levels. Trying to hit reference with an audiophile grade speaker that has a sensitivity of 85-88dB would probably cause the voice coils to melt before the final credits had rolled.
I was sorely tempted to select a £20K JBL Synthesis sound system for this fantasy flea-pit. Director Ron Howard famously used a set to mix the soundtrack for Apollo 13, and I've always loved the sound of their horn drivers. But the experts at Bracknell-based Genesis Technologies – who were really helpful when it came to making some tough decisions – persuaded me that a top-end proposition from Pro Audio Technology would be a better bet.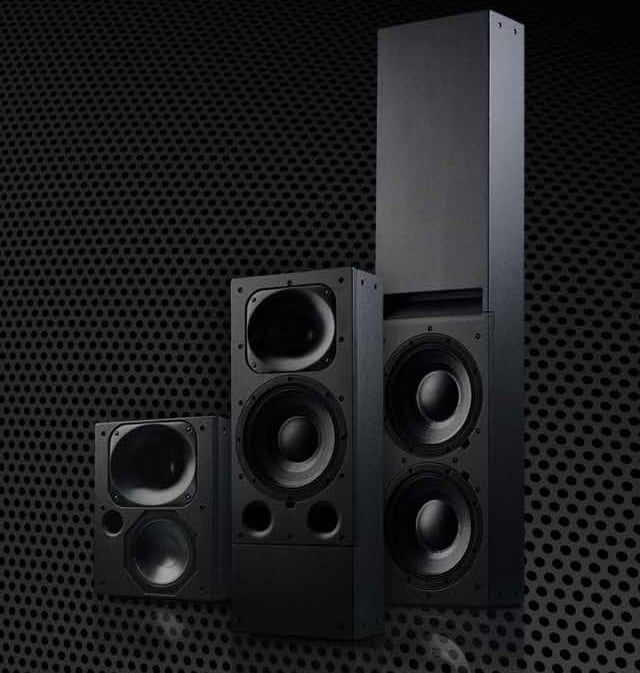 According to their calculations, the PRO rig can deliver 105dB peaks up to a seating position of 4m, while the JBLs can only deliver the same up to about 2m, before power compression resistance kicks in. Given that a PRO set is essentially an audiophile spin on a commercial cinema PA system, it was an easy up-sell.
The eventual 7.4 sound rig features a trio of PRO SCR-12sm on-walls for the front soundstage, and four SCR-26ai models for the surrounds. The former combines a 12in woofer with a 1in compression driver, while the latter swap the big woofer for two 6in drivers. Providing LFE are four PRO subwoofers – take your pick from 14in to 21in according to your room size. Each speaker comes with bespoke amplification, ranging from 200W to 1000W per channel as required. All things considered, not your average HTIB (Home Theatre in a Box).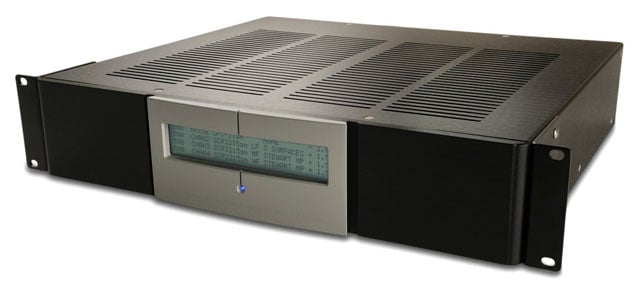 PMA power amplifier will come in handy too with up to 1000W per channel
So there you have it: a world-beating home cinema system for a shade under £250,000, which by my reckoning is roughly equivalent to around 4,000 visits to the local cinema by an average family of four. It should pay for itself in no time at all… ®
Paris Rating 110%
Price £45,720 (speakers), £40,800 (amplification)
More info Pro Audio Technology
Sponsored: Minds Mastering Machines - Call for papers now open