CIOs' most likely job move is a sideways shift
CEOs don't seek advice from CIOs and expect them to leave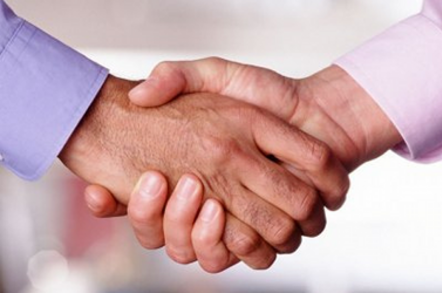 CIOs have a great opportunity to boss innovation in their organisation, but they're not valued as strategic advisors by their CEOs, most of whom think they'll be out of the door soon, according to analysts and IT leaders.
Gartner analyst Terick Chiu used a keynote at the CIO Executive Summit 2012 in Hong Kong on Wednesday to expand on that the classic problem of IT leaders failing to engage properly with the business.
Recent research from the analyst of over 200 CEOs globally found that although a sizeable proportion (39 per cent) said they planned to spend more on IT in 2012, only five per cent rated their CIO as a close strategic advisor.
CFOs came out top in that respect, with 60 per cent of respondents valuing their chief number cruncher as closest advisor, while the role of COO also scored highly (40 per cent).
When it comes to innovation, CIOs fared little better in the eyes of the CEO respondents. Only around five per cent said their IT chief was responsible for managing innovation in the organisation, with the largest number (30 per cent) plumping for CEO.
Yet there are opportunities in this area. Chiu explained that around half of the respondents said they would spend money on innovation but in many industries such projects lack focus.
"In financial services around 35 per cent have no structured approach – it tends to be very ad hoc," he added. "This is encouraging. There is an opportunity for us as CIOs to do our job better – not just managing the technology but innovating too."
A word of warning came from CIO Connect director Geoff McClelland, however, who cautioned that CIOs looking to make a name for themselves with flashy cloud projects may come a cropper if they don't make sure it's all in line with regulatory requirements.
"If you're thinking of pushing the envelope in financial services, insurance, or even other industries like healthcare you need to talk to the regulator," he said.
"If you have discussion and the regulator says 'no' then most of the top management will understand … In Singapore one big player had to back out of Salesforce.com because he didn't talk to the regulator."
Yet, rather depressingly, it could be an uphill battle for many CIOs to become the business leaders they need to be in the eyes of the CEO.
Gartner asked the survey participants where they thought their CIO's future career would lead. Some 18 per cent said they could see them as a future business leader within the organisation, while around 40 per cent replied that they'd stay in the same industry, but at a different firm.
"We may be doing extremely well as technology people but as strategic business advisors the CEO doesn't come to us to talk business strategy," said Chiu.
"When we talk cloud computing, mobile and Big Data, are we focusing just on the technology side or the potential business capabilities? As we move from a technology angle to a more business-oriented approach there are still some opportunities to raise our profile." ®
Sponsored: Minds Mastering Machines - Call for papers now open