Speaking in Tech: Lawyers are the enemy of the cloud
Plus: VMware still hard at work on the Death Star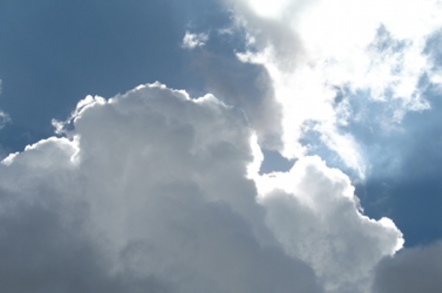 Podcast Enterprise tech guru Greg Knieriemen, cloud and storage expert Ed Saipetch and web2.0 ace Sarah Vela have wrapped it up at VMworld and are back to the grindstone, replete with tales of vOdgeball glory, San Fran's dice dives and more.

This week they take a look at the life of techie expats in Japan – and what it's like to come home... They also chat about public and private cloud compliance issues and the legal shitstorm that's brewing on the horizon. You don't want to miss this.
Their special guest this week is Michael Hay, vice president and chief engineer at HDS.
Tech-cast highlights
Ed and Greg recap VMworld
Dice bars in San Francisco
Arista Networks cream the competition at the vOdgeball Tournament
Goodbye Paul Maritz
Greg is still convinced VMware is almost done building the Death Star
More discussion on multi-hypervisor environments than in the past
Special guest Michael Hay, veep and chief engineer at HDS, talks all things Hitachi
Life in Japan and coming back to the US
The global brand of Hitachi
Unified and converged - HDS' Unified Compute Platform
Cloud: Public vs Private
Global compliance issues for public and private clouds
Litigation may ultimately shape global compliance, privacy and eDiscovery in the cloud
How HDS' management pedigree is rooted in Storage Networks.
Listen with the Reg player below, or download here.
Podcast Subscriber Links
Subscribe through iTunes
Subscribe through Google
Subscribe through Stitcher
Sponsored: Minds Mastering Machines - Call for papers now open