'Google's crap for business' - CIOs give ad giant dose of reality
UK tech chiefs snub Choc Factory's paltry package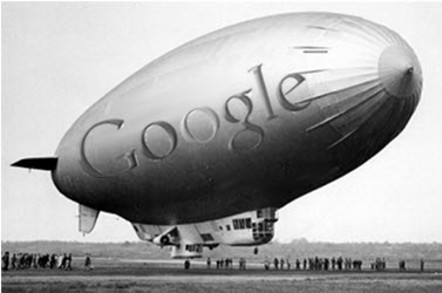 UK CIOs don't consider Google a valuable enterprise supplier, according to a new survey.
Of the heads of IT of large British firms surveyed by bean counters at the Corporate IT Forum, more than half saw the Chocolate Factory as a company suitable for ordinary punters. Just five per cent think that it's a credible supplier to businesses.
"There is huge potential for Google to do great things in the corporate market," Forum exec David Roberts said in a canned statement. "However, there are several issues - or perceived issues - holding back corporate users, mainly Google's 'missing features' when compared with mainstream offerings such as Microsoft."
Any businesses that are using Google gear are light users who aren't relying on a lot of its products. Google Earth and Google Maps were the best out of the bunch firms use; nearly 70 per cent of those polled rated them excellent or good. The worst was the Chromebook, the only Google-branded product to be stamped as poor.
According to the Forum, Google needs to change its cost, licensing and privacy fineprint to bag more enterprise clients as well as getting third-party endorsements and accreditations.
"Though many people have favourable perceptions and experiences of Google in the consumer market place, enterprises are still constrained on what they can procure with confidence in the corporate market," the Forum said.
More than 57 organisations participated in the "Google Reality Checker" survey carried out in July and 100 senior IT people responded. ®
Sponsored: Minds Mastering Machines - Call for papers now open