Counter-Strike: Global Offensive
Gang bang
In the mode
Victory happens for either side upon eradication of the other, but can also be decided depending on mission goals. The newly labelled Classic Casual and Classic Competitive modes maintain CS's traditional play types, with victory therefore also achievable by detonating bombs as the terrorists, or defusing said bombs or rescuing hostages as the CTs.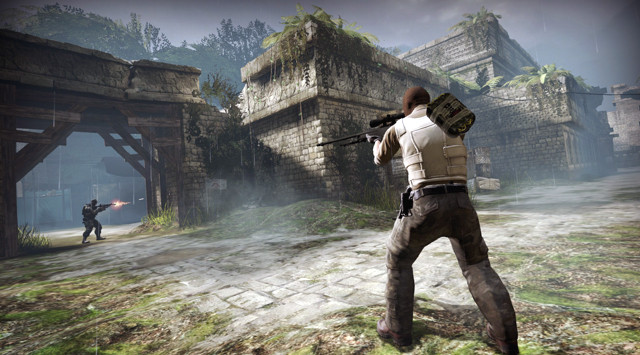 Wrong way street
These modes also reprise the time-honoured classic maps – Dust, Nuke, Inferno, Train, and the like – albeit with a few freshly added nooks and crannies to discover – the difference between Casual and Competitive being whether friendly fire is activated, what kit you get as standard and so on.
Demolition and Arms Race modes introduce all new modes of play. The former acting almost as a bite-size chunk of the more traditional modes, but featuring all-new maps which have been purposely downsized to create frenetic clashes, offering scant time to think.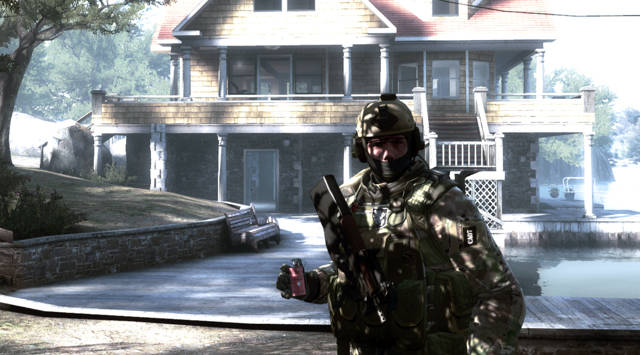 Our house in the middle of the beef
In these modes, however, weapons – anything from sub-machine guns, through to rifles and shotguns – are auto-selected depending on how well you're doing. Yet, in a nod toward the sadistic, good play results in the game providing sequentially worse weaponry, thus evening up the playing field.
Taking that same auto-progression of weapons still further comes Arms Race. This is CS:GO's answer to standard deathmatches where each kill triggers the materialisation of a brand new weapon in your hands. Working through each gun is a clever way of introducing players to weapons they might otherwise never use, with the winner being the player who can score a kill with the final instrument of death: the golden knife.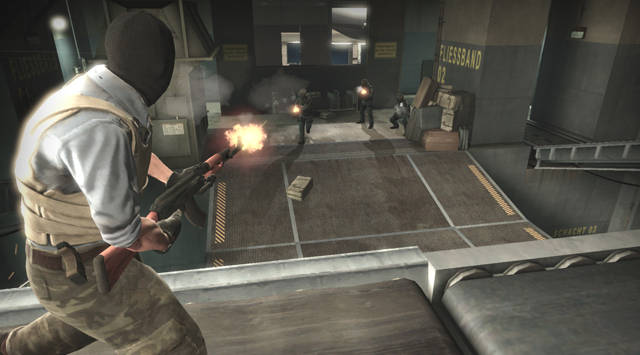 Firing squad
To be fair, it's likely going to be the more traditional modes which see you while away the most hours, and CS was (and still is) a game able to steal whole chunks of your life. My eyes may be red, my skin clammy and my hands gnarled as the sun dawns on the early hours of a new day, yet still there's time for just one more go.
Sponsored: Minds Mastering Machines - Call for papers now open